In the past, opioids have been commonly prescribed for dental pain. Opioids are a class of medicine that are very effective for pain management, but carry risks of misuse and addiction. However, research suggests that weaker painkillers work just as well for dental pain. Due to the ongoing opioid epidemic in the US, there has been an effort to lessen the number of prescriptions for opioids. But how has this impacted the dental industry?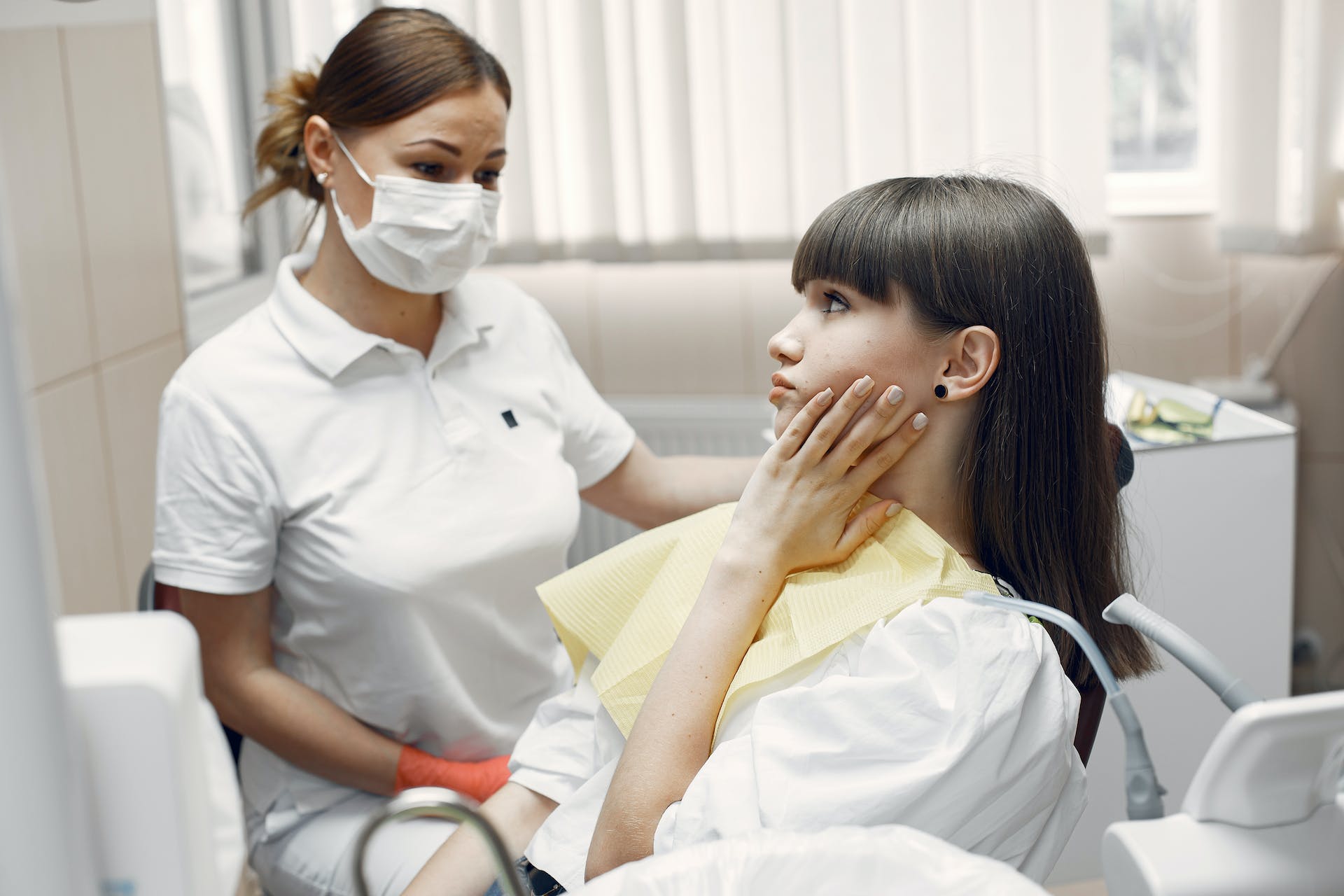 Anyone that has experienced dental pain, like toothache or an abscess, can attest to how painful it is. Therefore, reaching for low strength painkillers like ibuprofen doesn't always provide a solution. Instead, many hope to get an opioid to help them manage their pain.
In the last few years, the United States has been gripped by an opioid epidemic. This epidemic has affected vast numbers of the population.
One of the causes of the epidemic was the willingness of health professionals to prescribe high-strength opioids. This was in part due to a lack of awareness of the addictive characteristics of these medicines.
Recent research has looked at how many opioids have been prescribed in recent years for dental pain. These numbers have then been compared to those seen in previous years [1].
Background
This research involves opioids – which are high-potency painkillers. They are typically used in cases of moderate or severe pain. Some of the best-known painkillers are Morphine, Hydrocodone and Oxycodone.
As mentioned, the US has struggled with an opioid epidemic in recent years. In fact, statistics show that between 1999 and 2021, almost 650,000 people died from an overdose involving an opioid [2].
In fact, in 2021, 220 people in the US each day died from an opioid overdose [2]. These statistics are shocking and scarcely believable. The situation led to President Donald Trump declaring a national emergency to combat opioid abuse in 2017 [3].
Dental pain often results in opioids being prescribed. Research shows that dentists prescribe almost 9% of opioids across the United States [4].
The Research
A team of researchers from the University of Michigan sought to track prescribing levels of opoids in recent years for dental pain [1]. The researchers published their findings in the PLoS ONE journal [1].
The team's specific focus was on seeing how prescribing levels from 2016 to 2022 fluctuated. This would provide them knowledge on if more or less people are receiving opioids for dental pain [1].
The study was based on data supplied by IQVIA – a healthcare data company [1]. IQVIA track prescriptions dispensed at 92% of American pharmacies – providing them with a lot of data.
Following the national emergency being declared, the number of opioids being prescribed lowered significantly from 2017 to early 2020. However, the authors pointed out that Covid-19 changed this [1].
During the pandemic, with routine dental care being suspended, it left many people unable to access dental care, resulting in many people in pain [1].
As a result, dental patients were prescribed opioids at a much faster rate between 2020 and 2022 [1]. This undid much of the progress that had been made.
But as the world emerged from Covid-19, the researchers found that opioid prescriptions for dental pain dropped again [1]. Dentists were able to provide faster care, reducing the need for opioids.
In total, opioids prescribed to patients in the US for dental pain declined 45% from 2016 to the end of 2022, the findings from the researchers showed [1].
This is a very positive development. But this still involved 7.4million prescriptions for opioids for dental pain in 2022 [1].
The statistics also showed that those living in the southern US had the most opioid prescriptions for dental pain – with almost 46% of all those receiving dental opioids coming from this area [1].
Recommendations from the researchers
The researchers made some recommendations. These recommendations are based on the fact that past research shows that opioids are not necessary for the majority of dental procedures [5].
The authors have suggested that medicines like ibuprofen or paracetamol can be very effective for oral health [1]. These do not carry any risks of addiction.
It is also important that when opioids are prescribed, that they are only prescribed for the shortest amount of time that the patient needs. Providing clear instructions on their use can also help reduce misuse.
The researchers have also said that combining opioids with alcohol or illicit substances can lead to dangerous side effects. Therefore, the less opioids in circulation, the better.
Taking these recommendations on board is important. This can help to keep dental pain under control, reduce opioid prescriptions, and look after the overall health of the wider public.
Thinking points…
[1] Dental pain is often caused by untreated oral problems worsening. For example, someone with an undetected cavity may eventually see an infection form. Therefore, it is important for any problems to be noticed early, so that you can avoid dental pain. The best way for any problems to be detected is through a dental check-up. We recommend booking an appointment now!
[2] If you are experiencing dental pain, try and see your dentist as soon as possible! However, in the short term, don't feel like you need to get an opioid in order to manage your pain. Instead, try medicines like paracetamol or ibuprofen first. These are easily available, cheap, and do not cause addiction. Make sure you remember this going forward!
What we offer at Taradale Dental
Taradale Dental is a Calgary dental clinic that provide its patients with a wide range of dental treatment options and advice aimed at improving their oral health.
We advise our patients to attend our Calgary dental clinic at least twice per year for a regular dental check-up. At these check-ups, we provide a comprehensive review of a patient's oral health. If any problems are detected, we have many treatments available. For example, these include cavity fillings and root canals. To strengthen your oral health, we recommend brushing your teeth at least twice a day and flossing regularly.
Here at Taradale Dental, we also have some cosmetic treatments available! These include dental implants, teeth whitening and Invisalign™! Many people find that these treatments have a positive impact on their appearance, confidence and self-esteem.
Moreover, all of our services at our Calgary dental clinic Taradale Dental are set in line with the Alberta Dental Fee Guide. This ensures transparent and fair pricing.
We hope to see you soon at our Taradale Dental clinic in Calgary! You can find out more about us by visiting our website https://taradaledental.ca.
References
[1] Zhang, J., Nalliah, R. P., Waljee, J. F., Brummett, C. M., & Chua, K-P. (2023). Association between the COVID-19 outbreak and opioid prescribing by U.S. dentists. PLoS ONE. 18 (11): e0293621.DOI: https://doi.org/10.1371/journal.pone.0293621.
[2] Centers for Disease Control and Prevention. (2023). Understanding the Epidemic. Available: https://www.cdc.gov/opioids/basics/epidemic.html. Last accessed: 18th November 2023.
[3] Oliphant, J. (2017). Trump declares national emergency on opioid abuse. Available: https://www.reuters.com/article/us-usa-trump-opioid-idUSKBN1AQ2AW. Last accessed: 18th November 2023.
[4] Centers for Disease Control and Prevention. (2023). Dental Pain Care. Available: https://www.cdc.gov/opioids/healthcare-professionals/prescribing/dental-pain.html. Last accessed: 18th November 2023.
[5] Nalliah, R. P., Sloss, K. R., Kenney, B. C., Bettag, S. K., Thomas, S., Dubois, K., Waljee, J. F., & Brummett, C. M. (2020). 3 (3): e200901. DOI: https://www.doi.org/10.1001/jamanetworkopen.2020.0901.