Recent research has looked at how a toothpaste including the ingredient Hydroxyapatite compares to traditional Fluoride-based toothpaste. Fluoride toothpaste has been very effective for several decades. However, in recent times, hydroxyapatite has proven to be a useful component in our oral health. Now, a study has been set up to look at which ingredient is more effective.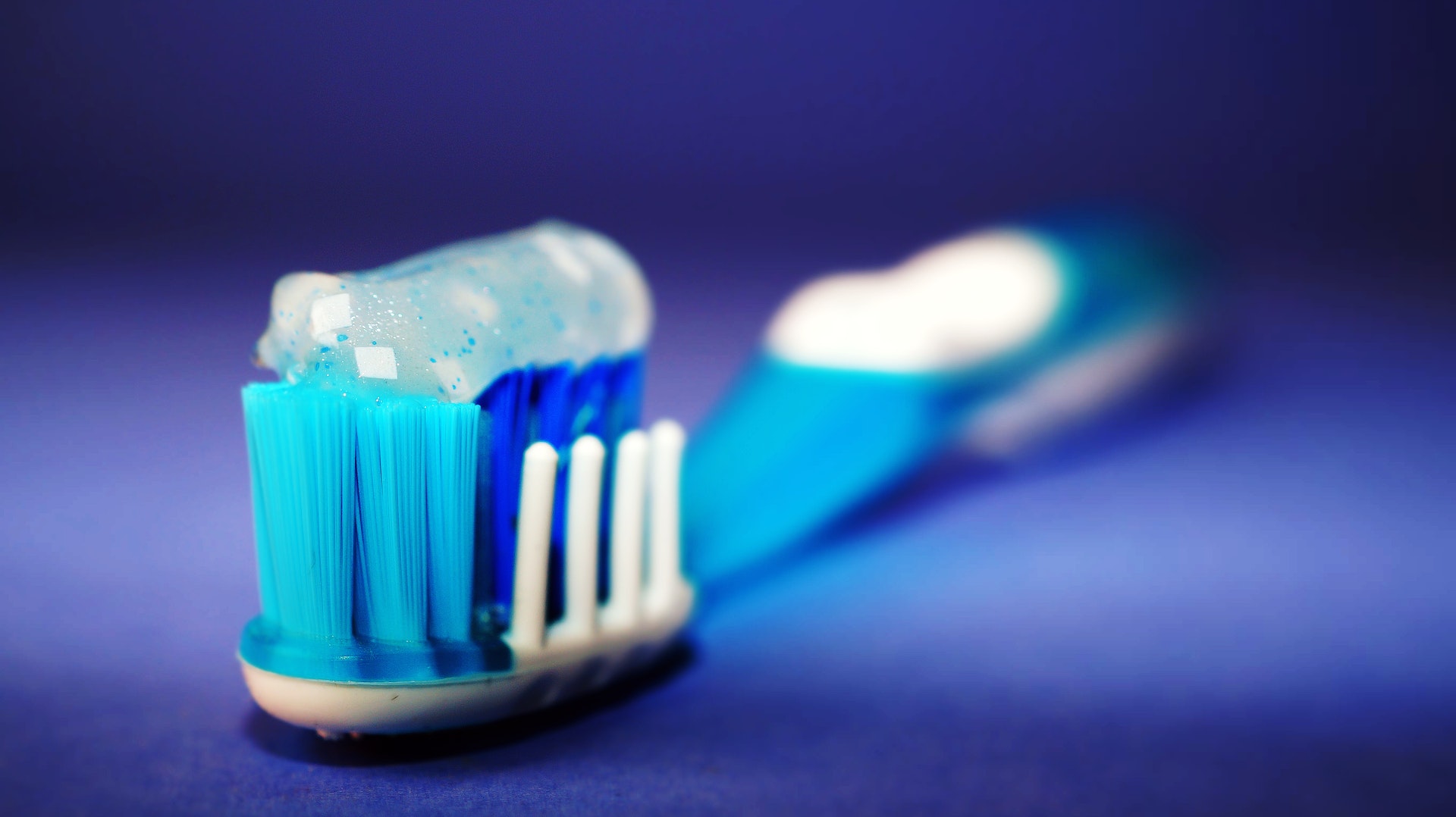 New research has looked into the use of a Hydroxyapatite toothpaste and how it compares to the more conventional Fluoride toothpaste [1].
While fluoride toothpaste has been used successfully for several decades, researchers are always looking out for ways of improving oral health. They entered this study looking to see if hydroxyapatite could compete with fluoride in terms of effectiveness.
About fluoride and hydroxyapatite
Fluoride has been the main ingredient in toothpaste for many decades. It is known to improve oral health by preventing tooth decay and protecting enamel.
Hydroxyapatite is a naturally occurring mineral that is present in human bone and teeth. Moreover, it is a crucial component of enamel – making it important to our oral health.
The Research
The research was carried out by a multinational team of scientists and clinicians. Their findings were published in the Frontiers in Public Health journal [1].
The team of researchers created an 18 month-long study that would involve 171 adults. The participants were split into two groups. Half of the participants were given hydroxyapatite toothpaste to use, with the other half being given fluoride toothpaste to use [1].
The two groups used these toothpastes for 18 months. The researchers sought to see how the two groups would compare after the 18 month period in terms of cavities that had developed in the time [1]. This would allow them to compare the effectiveness of hydroxyapatite and fluoride.
Prior to the study starting, the researchers ensured that each patient had at least 10 teeth without cavities and that they did not need any immediate treatment [1]. This was to ensure there was a level playing field for both types of toothpaste.
At the end of the 18 months, each participant had a check-up which allowed the research team to study the teeth of the participants and draw conclusions.
The results showed that only 10% in each group had developed cavities. Therefore, this meant that 90% of patients in both groups had no new cavities [1].
These were very promising findings. Given that the vast majority of both groups didn't develop any cavities, it shows how useful hydroxyapatite can be, and reaffirms the effectiveness of fluoride.
What this means
Overall, the researchers found there was no difference in the effectiveness of hydroxyapatite and fluoride – with both producing excellent results [1]. They were unable to conclusively say that one was better than the other.
These findings are positive and could result in hydroxyapatite toothpaste being used more. Although fluoride toothpaste dominates the market, hydroxyapatite could potentially be seen in the future.
The authors commented on the findings. They confirmed that hydroxyapatite is "known to be very safe for human consumption and has previously been shown to help with oral conditions like periodontitis", with this research showing more benefits of hydroxyapatite [2].
Furthermore, these latest findings add more weight to the belief that hydroxyapatite can be a crucial part of oral health treatment.
Thinking points…
[1] When reading the above, you might have thought to yourself that 18 months seems a long time without seeing a dentist! You would be correct – it is not advisable to go any longer than six months without seeing a dentist for a check-up. In the study above, each participant had a check-up every six months. It definitely contributed to the low number of people that had cavities. Take this as a reminder of the importance of seeing your dentist once every six months!
[2] Remember that using fluoride toothpaste is very important! While one day we may see hydroxyapatite toothpaste more, for now fluoride toothpaste can be found everywhere! Fluoride helps to protect your teeth from cavities. You can combine strong oral hygiene with regular dental check-ups. We recommend booking an appointment soon!
What we offer at Taradale Dental
Taradale Dental is a Calgary dental clinic that provide its patients with a wide range of dental treatment options and advice aimed at improving their oral health.
We advise our patients to attend our Calgary dental clinic at least twice per year for a regular dental check-up. At these check-ups, we provide a comprehensive review of a patient's oral health. If any problems are detected, we have many treatments available. For example, these include cavity fillings and root canals. To strengthen your oral health, we recommend brushing your teeth at least twice a day and flossing regularly.
Here at Taradale Dental, we also have some cosmetic treatments available! These include dental implants, teeth whitening and Invisalign™! Many people find that these treatments have a positive impact on their appearance, confidence and self-esteem.
Moreover, all of our services at our Calgary dental clinic Taradale Dental are set in line with the Alberta Dental Fee Guide. This ensures transparent and fair pricing.
We hope to see you soon at our Taradale Dental clinic in Calgary! You can find out more about us by visiting our website https://taradaledental.ca.
References
[1] Paszynska, E., Pawinska, M., Enax, J., Meyer, F., zur Wiesche, E. S., May, T. W., Amaechi, B. T., Limeback, H., Hernik, A., Otulakowska-Skrzynska, J., Krahel, A., Kaminska, I., Lapinska-Antonczuk, J., Stokowska, E., & Gawriolek, M. (2023). Caries-preventing effect of a hydroxyapatite-toothpaste in adults: a 18-month double-blinded randomized clinical trial. Frontiers in Public Health. 11. DOI: https://doi.org/10.3389/fpubh.2023.1199728.
[2] Oral Health. (2023). Clinical Trial Tests Efficiency of Toothpaste Containing Synthetic Tooth Minerals. Available: https://www.oralhealthgroup.com/news/clinical-trial-tests-efficiency-of-toothpaste-containing-synthetic-tooth-minerals-1003974288/. Last accessed: 19th August 2023.