The American Dental Association have released new guidelines for the management of dental pain in children. The guidelines advocate the use of mild painkillers like acetaminophen or nonsteroidal anti-inflammatory drugs rather than opioids. These guidelines are based on an analysis into a range of previous studies. The guidelines should have a positive impact on children.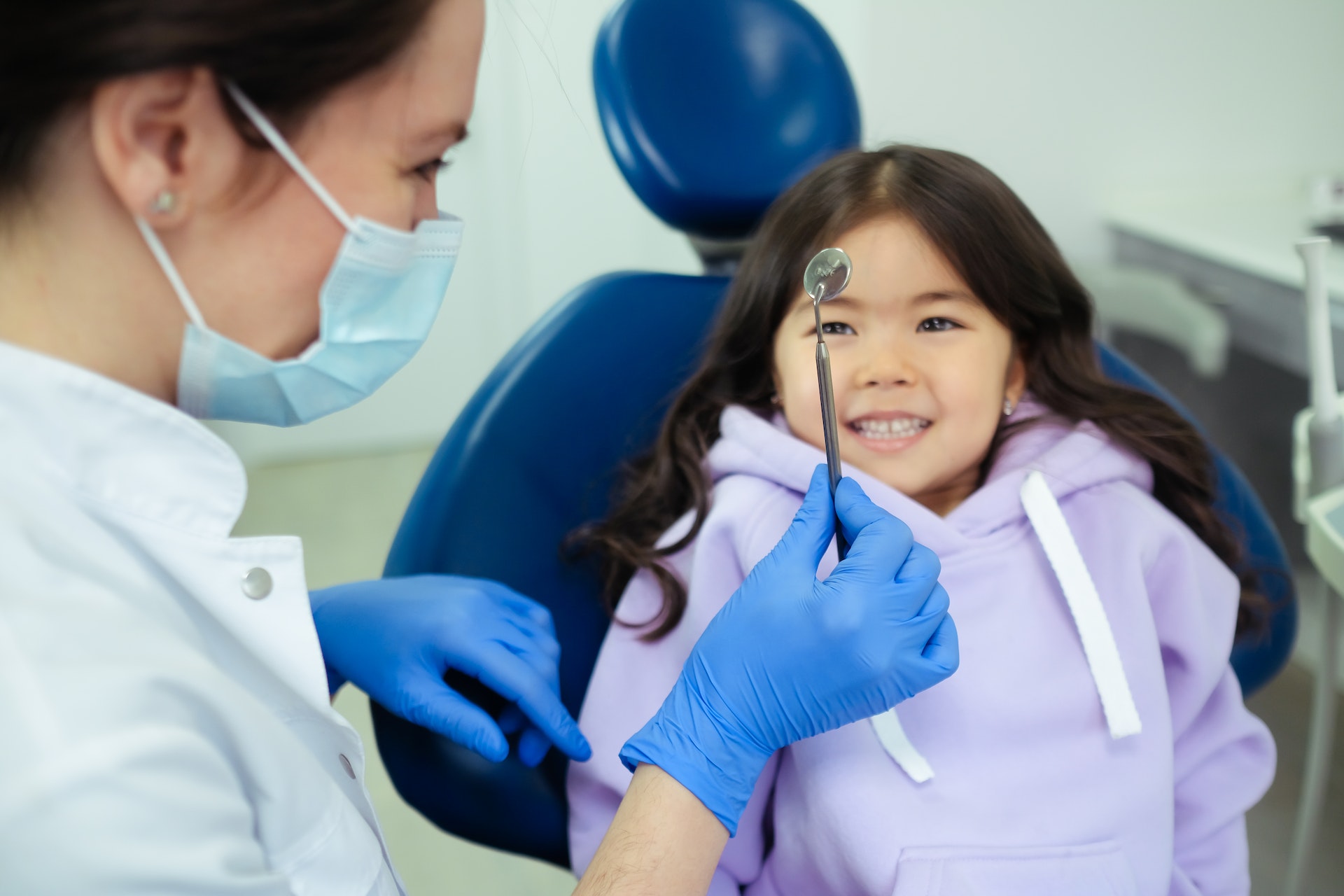 Dental pain isn't just limited to teenagers and adults. Instead, children are vulnerable to having pain and discomfort too. However, pain management in these different groups requires alternative approaches. Pain management in children is an especially delicate subject.
While in the past opioids have been used to manage pain, the American Dental Association (ADA) have made a new recommendation that states acetaminophen or nonsteroidal anti-inflammatory drugs (NSAIDs) should be used to help manage pain in children younger than 12 [1].
This new guideline should result in safer prescribing and less opioid prescriptions – all whilst lessening the pain experienced by children.
Opioid Epidemic
Opioids are high-strength painkillers. They are intended for use in cases of moderate and severe pain. Well-known opioids include Oxycodone and Morphine.
The US has been gripped by an opioid epidemic in recent years. In 2017, President Donald Trump declared a national emergency in response to opioid abuse [2].
Since then, there has been a concerted effort from various health professionals to prevent opioid prescriptions where possible. In line with the national emergency, the US Food and Drug Administration recommended that the opioids codeine and tramadol should no longer be prescribed to children [3].
Therefore, this new announcement by the ADA is another measure that is being taken by health professionals to tackle the opioid epidemic. Moreover, as this targets children, it should reduce substance abuse in the future.
More mild painkillers like acetaminophen, ibuprofen and aspirin should be used for many cases of pain, as these are normally sufficient for most injuries.
Oral Pain in children
Just like adults, children experience pain due to oral health problems. This can range from tooth sensitivity to throbbing pain. This might be due to cavities, an infection or initial tooth decay.
Dental problems are common in American children. In fact, statistics show that between 2011 and 2016, almost a quarter of 2–5 year-old children had at least one cavity [4].
The ADA's new guidelines
The guidelines have been developed by the ADA, alongside researchers at the University of Pennsylvania. Their guidelines have been published in the Journal of the American Dental Association [1].
To inform the guidelines, the researchers conducted a systematic review and a meta-analyses of a range of previous studies to find general conclusions [1].
The previous studies that they reviewed focused on the management of tooth extractions and temporary toothache [1]. All of the studies they reviewed had focused on children aged under 12 – which would ensure their conclusions were relevant to this age range.
The findings overwhelmingly showed that non-opioid medicines like acetaminophen and ibuprofen were effective for pain relief [1]. While the studies did show opioids worked, the abuse potential and side effect profile didn't justify them being used ahead of non-opioid medicines.
Their research found that acetaminophen and NSAIDs – or a combination of both – were capable of effectively managing pain following a tooth extraction [1]. Moreover, this was the same for those with cases of toothache [1].
The safety profile of acetaminophen and NSAIDs in children was also discussed, with the guidelines confirming that when used as directed, they are safe for use in children [1].
The guidelines concluded that the first-line treatment for managing acute dental pain in children should be acetaminophen or NSAIDs like ibuprofen [1].
Their work highlights that prescribing opioids to children can be dangerous, and in some cases, can start a cycle of opioid abuse. This can have a terrible impact on a child's physical and emotional development.
These guidelines will be followed by dentists when recommending treatments. Furthermore, parents will also have a role to play in ensuring their children get the right treatment.
Comments from the ADA
Paul Moore of the University of Pittsburgh was the senior author of the guidelines. He explained the new recommendations [5].
Moore acknowledged that "prescribing opioids to children has become less frequent" in recent times, but more work is needed [5].
However, Moore said that the guidelines ensure "that both dentists and parents have evidence-based recommendations to determine the most appropriate treatment for dental pain" [5].
While opioids have the potential to be abused, Moore says that "parents and caregivers can take comfort" in the fact that medicines like acetaminophen and ibuprofen "have no abuse potential" and are effective for relief from dental pain [5].
The ADA are also working on new guidelines for adolescents and adults for dental pain. It is expected that they will recommend less use of opioids for dental pain. This is to increase safety and lower abuse potential.
These guidelines should have a very positive impact. While in cases of severe pain opioids can still be prescribed, most of the time more mild painkillers can work successfully. This provides effective and low-risk pain management that can enable a swift recovery from any dental pain.
Thinking points…
[1] Dental pain can affect anyone, and it certainly isn't a pleasant feeling! However, it is avoidable. An easy way of avoiding pain is to attend regular dental check-ups – as your dentist will be able to identify any problems. By detecting problems early, they can be treated before they cause pain. Make sure you attend the dentist regularly – we recommend that you book an appointment now!
[2] Managing pain in children can be difficult. While it can be tempting to seek strong painkillers, as this research shows, milder painkillers are very effective and do not have the potential to be abused. Therefore, remember to have medicines like ibuprofen and acetaminophen at your house, in case you or your children need them. The opioid epidemic has impacted millions of people – we all have our part to play in overcoming it.
What we offer at Taradale Dental
Taradale Dental is a Calgary dental clinic that provide its patients with a wide range of dental treatment options and advice aimed at improving their oral health.
We advise our patients to attend our Calgary dental clinic at least twice per year for a regular dental check-up. At these check-ups, we provide a comprehensive review of a patient's oral health. If any problems are detected, we have many treatments available. For example, these include cavity fillings and root canals. To strengthen your oral health, we recommend brushing your teeth at least twice a day and flossing regularly.
Here at Taradale Dental, we also have some cosmetic treatments available! These include dental implants, teeth whitening and Invisalign™! Many people find that these treatments have a positive impact on their appearance, confidence and self-esteem.
Moreover, all of our services at our Calgary dental clinic Taradale Dental are set in line with the Alberta Dental Fee Guide. This ensures transparent and fair pricing.
We hope to see you soon at our Taradale Dental clinic in Calgary! You can find out more about us by visiting our website https://taradaledental.ca.
References
[1] Carrasco-Labra, A., Polk, D. E., Urquhart, O., Adhaloo, T., Claytor, J. W., Dhar, V., Dionne, R. A., Espinoza, L., Gordon, S. M., Hersh, E. V., Law, A. S., Li, B. S-K., Schwartz, P. J., Suda, K. J., Turturro, M. A., Wright, M. L., Dawson, T., Miroshnychenko, A., Pahlke, S., Pilcher, L., Shirey, M., Tampi, M., & Moore, P. A. (2023). Evidence-based clinical practice guideline for the pharmacologic management of acute dental pain in children. The Journal of the American Dental Association. 154 (9): p814-825. DOI: https://doi.org/10.1016/j.adaj.2023.06.014.
[2] Oliphant, J. (2017). Trump declares national emergency on opioid abuse. Available: https://www.reuters.com/article/us-usa-trump-opioid-idUSKBN1AQ2AW. Last accessed: 2nd September 2023.
[3] US Food & Drug Administration. (2017). FDA Drug Safety Communication: FDA restricts use of prescription codeine pain and cough medicines and tramadol pain medicines in children; recommends against use in breastfeeding women. Available: https://www.fda.gov/drugs/drug-safety-and-availability/fda-drug-safety-communication-fda-restricts-use-prescription-codeine-pain-and-cough-medicines-and. Last accessed: 2nd September 2023.
[4] National Institute of Dental and Craniofacial Research. (2022). Dental Caries (Tooth Decay) in Children Ages 2 to 11 Years. Available: https://www.nidcr.nih.gov/research/data-statistics/dental-caries/children. Last accessed: 2nd September 2023.
[5] Versaci, M. B. (2023). New ADA guideline recommends acetaminophen, NSAIDs to manage pain in pediatric patients. Available: https://adanews.ada.org/ada-news/2023/august/new-ada-guideline-recommends-acetaminophen-nsaids-to-manage-pain-in-pediatric-patients/. Last accessed: 2nd September 2023.