As a parent, it is important to look after the oral health of your children. It is never too early to look out for their oral health. With tooth decay being very common in children, there are a few key steps that can be taken to help a child's oral health. This can have wider benefits to both their physical and mental health.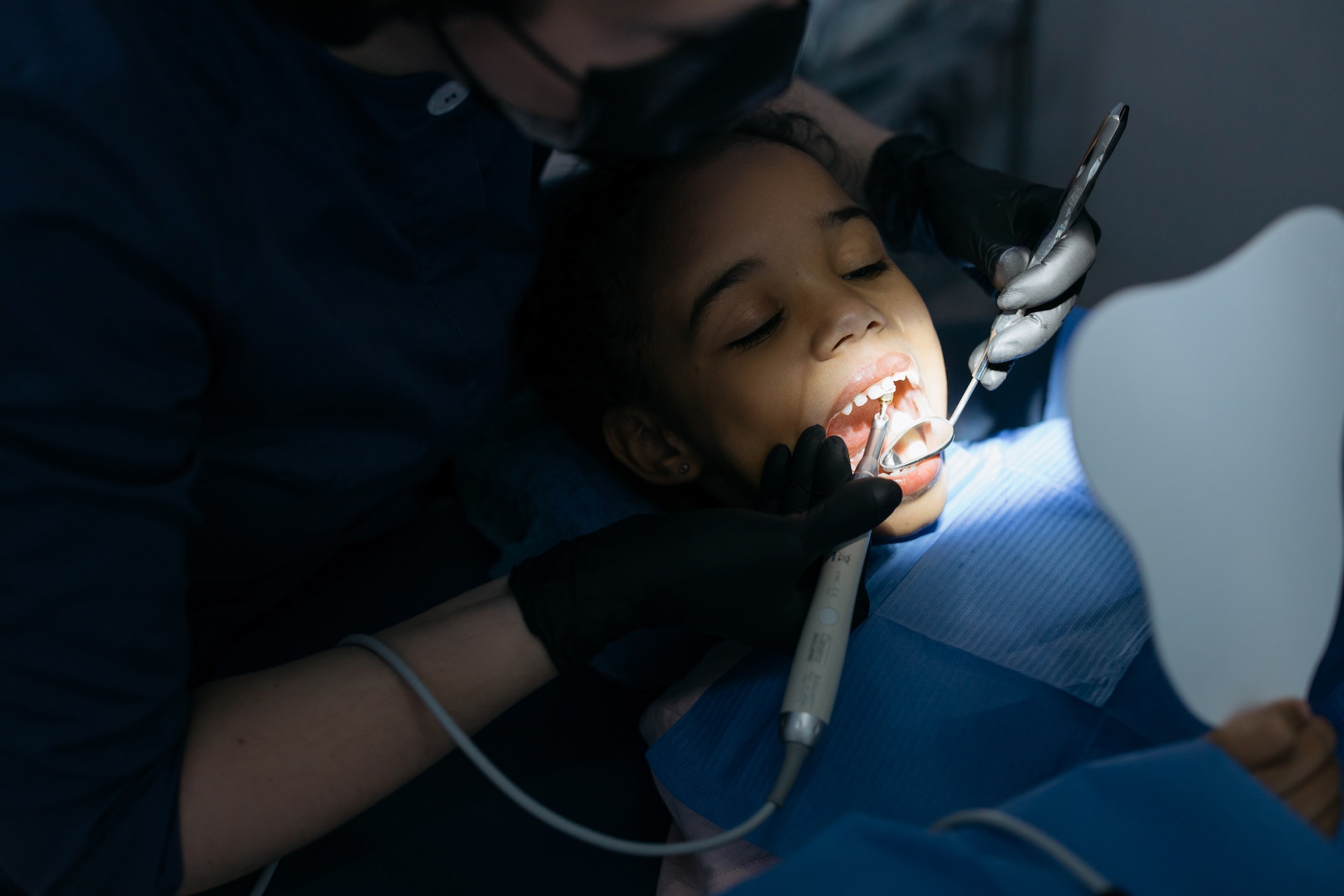 Looking after your own oral health is very important! However, if you have children, it is crucial to also help them look after their teeth.
There are a few different things that parents can do to help their children's oral health. By following the steps, it can assist children with their oral health.
Background
It is more important than ever to take an active interest in the oral health of your children. This is because tooth decay is common. For example, tooth decay is the most common chronic disease of childhood in the United States [1].
Poor oral health in childhood is linked to many physical and psychological problems. For example, poor dental health in childhood is strongly associated with reduced school performance and poor mental wellbeing [2].
Therefore, it is vital for children to have excellent oral health. Parents have a big role to play in this, with three key things being recommended.
1. Brushing teeth
The most crucial thing to do is to ensure the child brushes their teeth. For the first few years, the parent should do the brushing. But when their child is competent enough, they can do the brushing themselves – but they should still be supervised.
While brushing teeth may seem like an obvious thing to do, not all parents help their child with brushing. Or they may rush doing them instead and not do a proper job. Therefore, taking time and brushing teeth properly is crucial.
For the first 18 months, it is advisable to use a low-strength fluoride toothpaste. As the child grows, they can be moved up to moderate-strength fluoride toothpaste, and eventually, regular-strength fluoride toothpaste.
Flossing in childhood normally isn't needed. But do feel free to ask your child's dentist for their advice, as they may recommend doing so.
2. Dental check-ups from a young age
It is recommended that you take your children to dental check-ups from a young age. Generally, health guidelines suggest that children should have their first check-up once their first tooth emerges from the gums. This is usually when the children is around 6 months old.
Then, check-ups should take place every six months. This will ensure that any problems are picked up early. Therefore, this will mean they can be treated in a timely manner.
It is easy to assume that a child's oral health is fine. It will be in many cases, but it isn't worth risking future problems. Therefore, it is important to get these check-ups from a young age.
3. Limiting sugar
One of the most common causes of tooth decay is sugar. Therefore, one of the best things you can do is to limit the amount of sugar your child consumes.
Avoiding free sugars – which are those added to food and drinks – is important. Moreover, avoiding sodas and other sugary drinks is important.
Drinking water and eating plenty of fruit and vegetables can help a lot! Water will hydrate your children and provide them with more health benefits.
It is important to limit sugar throughout childhood. But this should also be done in moderation, as if a child is stopped outright from having sugary snacks, they may eventually over-compensate when they are eventually allowed it, or reach adulthood when they have more freedom.
Summary
By following the above steps, it can protect children's teeth. Moreover, it will provide them with habits which can boost their oral health in the future.
This will have the impact of improving their physical health, whilst helping their mental wellbeing. There are so many benefits!
Thinking points…
1) Parents have a crucial role to play. Tooth decay takes place when sugary drink or food is consumed over time, which results in the development of cavities. These things take time to develop though. Therefore, you can ensure that any problems are acted upon by attending regular dental check-ups with your child. We recommend you book an appointment for both you and your child now!
2) Unfortunately, many parents have the incorrect idea that baby teeth are not important. This is incorrect – baby teeth are just as important as adult teeth. We recommend following the steps outlined in this article. By getting into good oral health habits in childhood, it will help your children's overall health in the future.
What we offer at Taradale Dental
Taradale Dental is a Calgary dental clinic that provide its patients with a wide range of dental treatment options and advice aimed at improving their oral health.
We advise our patients to attend our Calgary-based dental clinic twice a year for a regular dental check-up. When problems are detected, we have many treatments available. For instance, these include cavity fillings and root canals. To try and prevent problems, it is important to brush your teeth at least twice a day and floss regularly.
Here at Taradale Dental, we also have some cosmetic treatments available! These include dental implants, tooth whitening and Invisalign™! Many people find that these treatments have a positive impact on their appearance, confidence and self-esteem.
In addition, all of our services at our Calgary dental clinic Taradale Dental are in line with the Alberta Dental Fee Guide.
We would love you to visit our Taradale Dental clinic in Calgary! You can find out more about us by visiting our website https://taradaledental.ca.
References
[1] Centers for Disease Control and Prevention. (2022). Children's Oral Health. Available: https://www.cdc.gov/oralhealth/basics/childrens-oral-health/index.html. Last accessed: 20th October 2023.
[2] Guarnizo-Herreno, C. C., & Wehby, G. L. (2012). Children's Dental Health, School Performance and Psychosocial Well-Being. Journal of Pediatry. 161 (6): p1153-1159. DOI: https://doi.org/10.1016%2Fj.jpeds.2012.05.025.