A new alcohol-free Oral Rinse – named Perichlor – has been announced by the company Oral Science. The oral rinse has the key ingredient Chlorhexidine Gluconate – which is an ingredient used across mouth rinses and dental products. Trials into the oral rinse have proven effective, and there are hopes that the product will be rolled out from August 2022. The belief is that many people with Gum Disease will benefit from its use.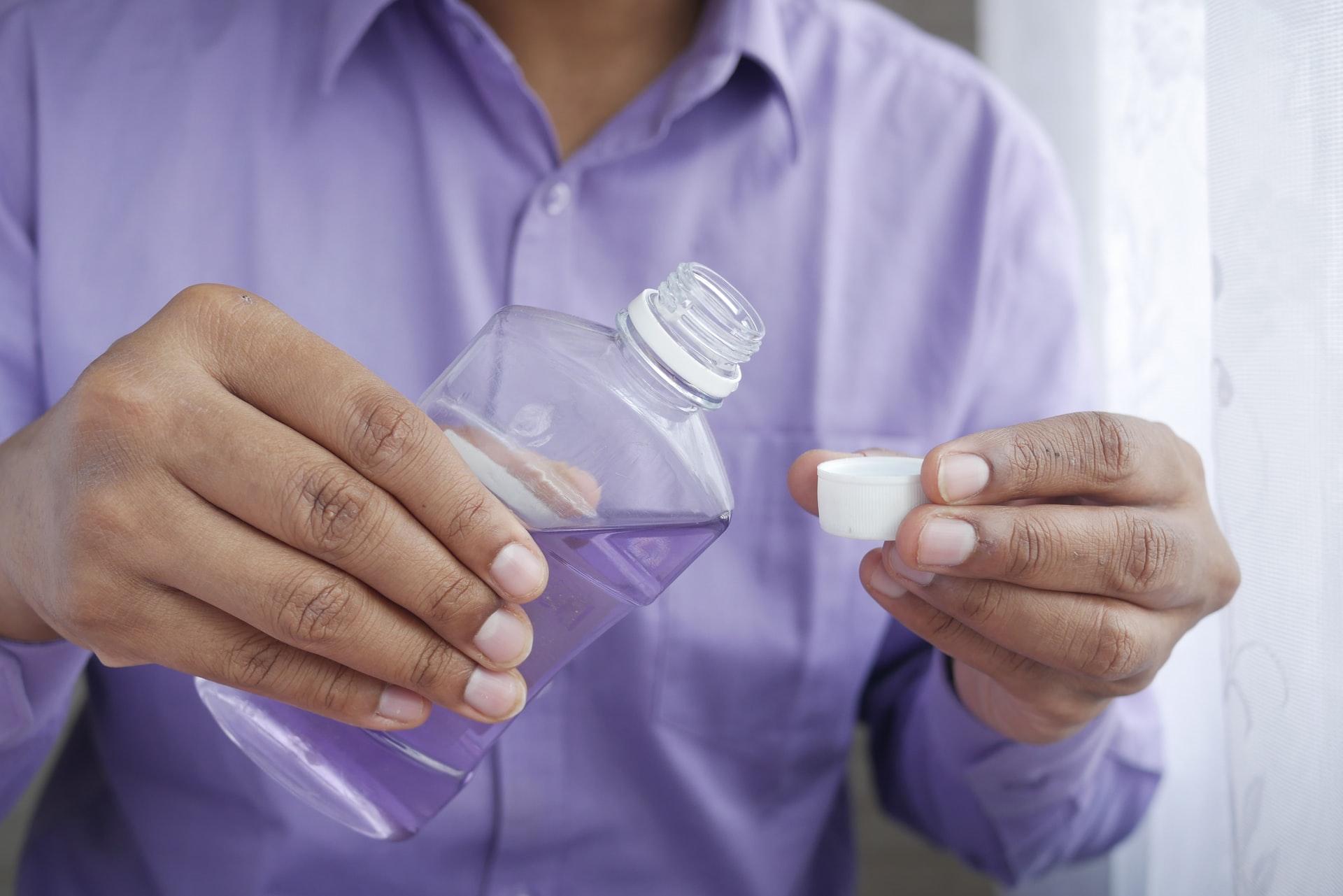 A new product – named Perichlor – has been announced by the company Oral Science. Perichlor is a new, alcohol-free oral rinse [1]. Its main ingredient is Chlorhexidine Gluconate – which is used frequently across dental products.
The recommendation is that Perichlor is to be used as a treatment for moderate to severe Gingivitis – which is a form of gum disease. Given how many people have gum disease, it can have a positive impact on many people.
Clinical trials have taken place, which looked at the effect Perichlor had on bacteria in the mouth. The trials produced positive results. Therefore, the aim is for the product to be available from August 2022.
Gum Disease
Perichlor is designed to treat moderate to severe Gingivitis. Gum disease is very common, with statistics showing that approximately 90% of the world's population has some form of the condition [2].
Gum disease involves inflammation of the gums. While Gingivitis is more of a mild type of gum disease compared to others, it is still damaging. Eventually, if left untreated, gum disease can result in tooth loss.
Bacteria plays a big role in the development of gum disease. Therefore, using an oral rinse that has antimicrobial (anti-bacteria) properties is crucial. This is where products like Perichlor can help.
Moreover, Perichlor has the benefit of being alcohol-free. The vast majority of oral rinses have alcohol as an ingredient. This means some people – whether for religious, abstinence or personal reasons – cannot use such oral rinses. Therefore, having an alcohol-free oral rinse will be very appealing to those who avoid alcohol.
Clinical trials
Perichlor was put through clinical trials to test its effectiveness. The oral rinse was trialled on human subjects and rodents, each of which trialled the oral rinse for six months [1]. The findings were generally positive.
Plaque was shown to decrease significantly in the six months. For example, the clinical trials found there was a reduction of between 54-97% in the plaque levels of participants [1].
Perichlor is able to target the specific microbes that are regarded as gingival pathogens – meaning they are heavily linked to the onset of gum disease [1]. But by being able to target them, it stops the build-up of plaque.
Perichlor had the benefit of providing antimicrobial effects for several hours [1]. This is far different to most oral rinses – with antimicrobial effects typically lasting a very short time.
The researchers were able to conclude that following use of Perichlor for 6 months, there were strong improvements in the oral health of study participants [1].
However, in an interesting finding, the researchers found that if a person stops using Perichlor, there could be issues. For example, some participants in the trial were asked to stop Perichlor for three months after the trial. When they were analyzed after this time period, several had seen bacteria levels rise again [1].
When will it be used?
To begin with, it is likely that Perichlor will only be used in cases of moderate to severe gum disease. Following long-term use, dental professionals will hope that patients using the rinse will see an improvement in their oral health.
Perichlor is due to be released in August 2022 [1]. Therefore, dental clinics should have access to it soon. In the future, it is likely that Perichlor will become more widely distributed.
The taste of Perichlor was also enhanced by using the sweetener Xylitol [3]. This should make it easier for patients to swish the oral rinse around their mouth.
Oral Science did caution that it will be important for patients to not swallow the oral rinse, as it can cause issues in the gastrointestinal tract. Other warnings will be clearly displayed on the product.
Thinking points…
1) This article talks about gum disease. So many of us have a form of gum disease without even realising it! It is crucial to pick up gum disease early. The best way for this to happen is to attend a regular check-up, as your dentist will be able to have a comprehensive look at your mouth and make any observations. You should ideally attend the dentist at least twice a year for a check-up, consider booking an appointment now!
2) This oral rinse will be available purely to dental clinics at first. But if you believe it may help you, it might be worth discussing the product with your dentist. They will be able to advise on whether or not it would be suitable for you. You could book an appointment to see them, and discuss your options there. You could also make the discussion coincide with a regular check-up for maximum benefit!
What we offer at Taradale Dental
`
Taradale Dental is a Calgary dental clinic that offer many services, including regular check-ups, cavity fillings and root canals.
We are also pleased to offer some cosmetic services. Here at our Calgary dental clinic, we offer treatments like tooth whitening, Invisalign™ and dental implants.
It is important for oral problems to be addressed early. Any dental problems will be identified at check-ups. This helps to prevent the problem getting worse. If and when further treatment is needed after a check-up, our patients receive a clear treatment plan that is suited to their needs.
The best way of avoiding extra treatment is to have strong oral hygiene. This includes brushing our teeth at least twice a day, flossing regularly, and getting a dental check-up at least twice a year. Avoiding sugary foods and drink and not smoking also helps.
Our Calgary-based dental clinic Taradale Dental also follows the Alberta Dental Fee Guide. This means our prices are competitive, transparent and affordable.
We would love you to visit us here at Taradale Dental soon! You can see more about us by visiting our website https://taradaledental.ca.
References
`
[1] Oral Science. (2022). Oral Science Launches Perichlor Chlorhexidine Without Alcohol, for the Optimal Patient Experience!. Available: https://www.oralhealthgroup.com/news/oral-science-launches-perichlor-chlorhexidine-without-alcohol-for-the-optimal-patient-experience-1003967054/. Last accessed: 13th June 2022.
[2] Pihlstrom, B. L., Michalowicz, B. S., & Johnson, N. W. (2005). Periodontal diseases. Lancet. 366 (9499), p1809-1820.
[3] Oral Science Pro. (2022). Perichlor™ Without Alcohol. Available: https://pro.oralscience.com/products/perichlor-without-alcohol. Last accessed: 13th June 2022.