Pfizer have developed a new oral medication called Paxlovid, which appears to be effective at treating Covid-19 cases involving high-risk patients. The medication has been tested, with the results suggesting that hospitalizations are reduced with Paxlovid. Pfizer are now signing licensing agreements for Paxlovid. The medicine could be used as soon as within the next few months.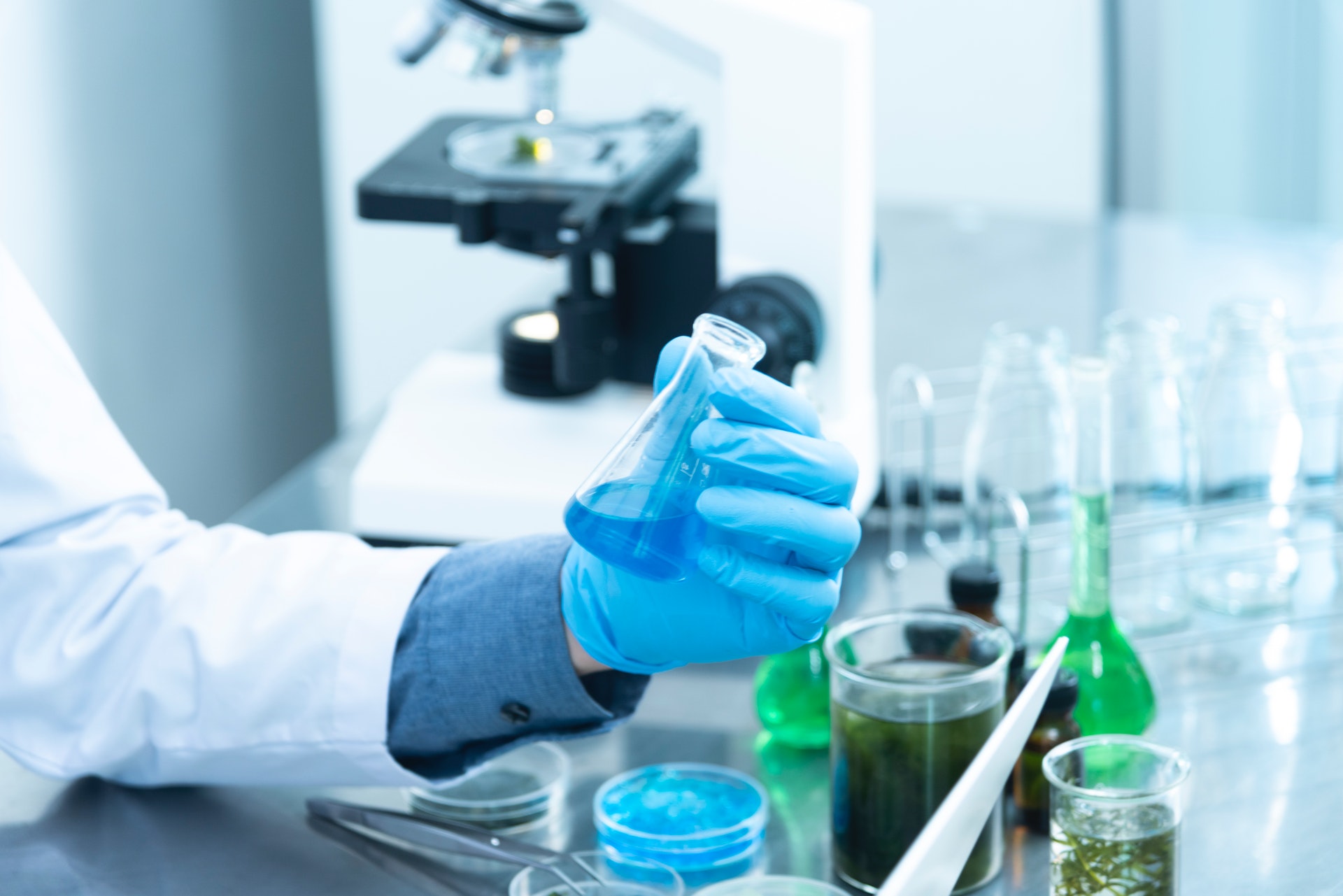 Pfizer have recently announced that they have signed licensing agreements for their new medication – called Paxlovid – which can be used to treat adults with mild-moderate cases of Covid-19, who are at risk of hospitalization [1].
Paxlovid is the name of the medicine. Paxlovid comes as a tablet which features a combination of two antiviral medicines – nirmatrelvir and ritonavir. Nirmatrelvir has recently been created by Pfizer, with this its intended use [1].
These licensing agreements are the culmination of work by Pfizer in recent years. Paxlovid can be an alternative to vaccination in some cases. Therefore, the announcement of Paxlovid has caused excitement and hope for many.
Current Covid treatments
The primary form of treatment for Covid-19 is vaccination. Pfizer and Moderna have released the most widely-used vaccines around the world. These vaccines have largely been successful, albeit with some problems.
However, many people around the world have either had no access to the vaccine or have been hesitant to take it. For instance, 26% of people in the United States are unvaccinated at the time of writing [2].
As a result, alternatives to vaccines have been sought. Pharmaceutical companies have been researching and developing large quantities of potential medications for Covid-19, albeit with little success until now.
The Road to Paxlovid
Despite releasing a vaccine already, Pfizer have continued to search for treatments that can be used to treat Covid-19. In March 2020, the company started developing antiviral drugs that could treat Covid-19 [3].
By July 2020, Pfizer chemists had been able to synthesize what became nirmatrelvir for the first time. In September 2020, after a test on rats, it was confirmed that nirmatrelvir could be administered orally [3].
Viruses typically need more than one antiviral drug to be treated successfully. Therefore, Pfizer combined the nirmatrelvir with ritonavir. Ritonavir is a protease inhibitor which may be better known by its brand name of Norvir. Its main medical use has been part of the treatment for HIV.
As antiviral drugs, nirmatrelvir and ritonavir have the potential to prevent viruses from replicating. Nirmatrelvir was especially created to block the activity of a specific enzyme within Covid-19 [3]. As a result, their use for Covid-19 makes theoretical sense.
Ritonavir had been tested as a treatment for severe cases of Covid-19 as part of a combination drug with Lopinavir. However, the study showed the combination had no impact on Covid-19 [4]. But researchers decided to mix ritonavir with their new creation nirmatrelvir.
Then, in February 2021, Pfizer launched a Phase I trial [3]. The Phase I trial was deemed a success, so the company launched a Phase II trial. The second trial involved non-hospitalized adults aged 18 and over that had tested positive for Covid-19. This group were deemed to be at an increased risk of complications with Covid-19 [3].
Paxlovid demonstrated an 88% reduction in risk of Covid-19-related hospitalizations compared to a placebo in high-risk adults within three days of the onset of Covid-19 symptoms [3]. The results were similar for those within the first five days of the onset of Covid-19 symptoms [3].
The results show that for adults at high-risk of Covid-19, Paxlovid has a positive effect, and lessens hospitalization rates. Those deemed high-risk may have a weakened immune system, could be obese, or have other underlying health conditions. By preventing hospitalizations, it lowers deaths and lessens the strain on health services.
What this means?
These results were very positive. As a result, the US Food and Drug Administration authorized Paxlovid for emergency use in January 2022 [3]. Paxlovid is authorized for twice-daily administration for five days [3].
Moreover, licensing agreements have been signed with a United Nations-affiliated organization. In a press release, Pfizer stated that this licensing agreement involved 95 countries [5]. Pfizer mentioned that approximately 53% of the world's population lived within these 95 countries [5].
In Canada, Pfizer announced an agreement with the Federal Gopvernment to supply one million treatment courses of Paxlovid in 2022 [5]. Furthermore, Health Canada have now officially authorized the use of Paxlovid for the treatment of mild-to-moderate cases of Covid-19 [1].
Pfizer Canada's Kevin Mohamed commented on the agreement. He mentioned how the pandemic had caused "significant pressures" on the healthcare system in Canada [5]. Mohamed went on to say that Paxlovid will provide "a new option in the management of Covid-19" [5].
In positive news, Mohamed said that "Pfizer is ready to begin delivery in Canada immediately to help get Paxlovid into the hands of appropriate patients as quickly as possible" [5].
Paxlovid is currently in short supply. However, the drug will soon be produced in high quantities, which will help countries to get hold of it. There is hope that Paxlovid could be used clinically within months.
Thinking points…
1) We are all rightfully concerned about the ongoing threat of Covid-19. Did you know though that oral health can impact how severely a person gets Covid-19? Therefore, we recommend booking a check-up soon. As a result, any problems can be identified and treated, which should improve your oral and physical health.
2) The article mentions about how there has been some hesitancy towards the Covid-19 vaccines. If you are among those to be reluctant to have the vaccine, would you consider an oral tablet instead?
What we offer at Taradale Dental
Taradale Dental is a Calgary dental clinic that offers many services, including regular check-ups, cavity fillings, root canals and some cosmetic services.
It is important for dental problems to be addressed early. Any oral-based problems will be identified at check-ups. This helps to prevent the problem getting worse. If and when further treatment is needed after a check-up, our patients receive a clear treatment plan.
The best way of avoiding extra treatment is to have strong oral hygiene. This includes brushing our teeth at least twice a day, flossing regularly, and getting a dental check-up at least twice a year. Avoiding sugary foods and drink and not smoking also helps.
Our Calgary-based dental clinic Taradale Dental also follows the Alberta Dental Fee Guide. This means our prices are competitive, transparent and affordable.
We would love you to visit our dental clinic, Taradale Dental in Calgary! You can find out more about us by visiting our website https://taradaledental.ca.
References
[1]        Pfizer Canada. (2022). Pfizer Receives Health Canada Authorization for COVID-19 Oral Treatment. Available: https://www.newswire.ca/news-releases/pfizer-receives-health-canada-authorization-for-covid-19-oral-treatment-859852549.html. Last accessed: 22nd January 2022.
[2]        Ritchie, H., Mathieu, E, Rodés-Guirao, L., Appel, C., Giattino, C., Ortiz-Ospina, E., Hasell, J., Macdonald, B., Beltekian, D., & Roser, M. (2022). Coronavirus (COVID-19) Vaccinations. Available: https://ourworldindata.org/covid-vaccinations?country=OWID_WRL. Last accessed: 22nd January 2022.
[3]        Halford, B. (2022). How Pfizer scientists transformed an old drug lead into a COVID-19 antiviral. Available: https://cen.acs.org/pharmaceuticals/drug-discovery/How-Pfizer-scientists-transformed-an-old-drug-lead-into-a-COVID-19-antiviral/100/i3. Last accessed: 22nd January 2022.
[4]      Cao, B., Wang, Y., Wen, D., Liu, W., Wang, J., Fan, G., Ruan L., Song, B., Cai, Y., Wei, M., Li, X., Xia, J., Chen, N., Xiang, J., Yu, T., Bai, T., Xie, X., Zhang, L., Li, C., Yuan, Y., Chen, H., Li, H., Huang, H., Tu, S., Gong, F., Liu, Y., Wei, Y., Dong, C., Zhou, F., Gu, X., Xu, J., Liu, Z., Zhang, Y., Li, H., Shang, L., Wang, K., Li, K., Zhou, X., Dong, X., Qu, Z., Lu, S., Hu, X., Ruan, S., Luo, S., Wu, J., Peng, L., Cheng, F., Pan, L., Zou, J., Jia, C., Wang, J., Liu, X., Wang, S., Wu, X., Ge, Q., He, J., Zhan, H., Qiu, F., Guo, L., Huang, C., Jaki, T., Hayden, F. G., Horby, P. W., Zhang, D., & Wang, C. (2020). A Trial of Lopinavir-Ritonavir in Adults Hospitalized with Severe Covid-19. The New England journal of medicine. 362(19). p1787-1799. DOI: https://doi.org/10.1056/NEJMoa2001282.
[5]        Pfizer. (2021). Pfizer and The Medicines Patent Pool (MPP) Sign Licensing Agreement for COVID-19 Oral Antiviral Treatment Candidate to Expand Access in Low- and Middle-Income Countries. Available: https://www.businesswire.com/news/home/20211116005353/en/. Last accessed: 22nd January 2022.