Research has looked into the connection between oral health and the ear condition Meniere's Disease. Researchers were looking to see if poor oral health was linked to this condition, which causes many unpleasant symptoms. Overall, they found a strong association between these areas.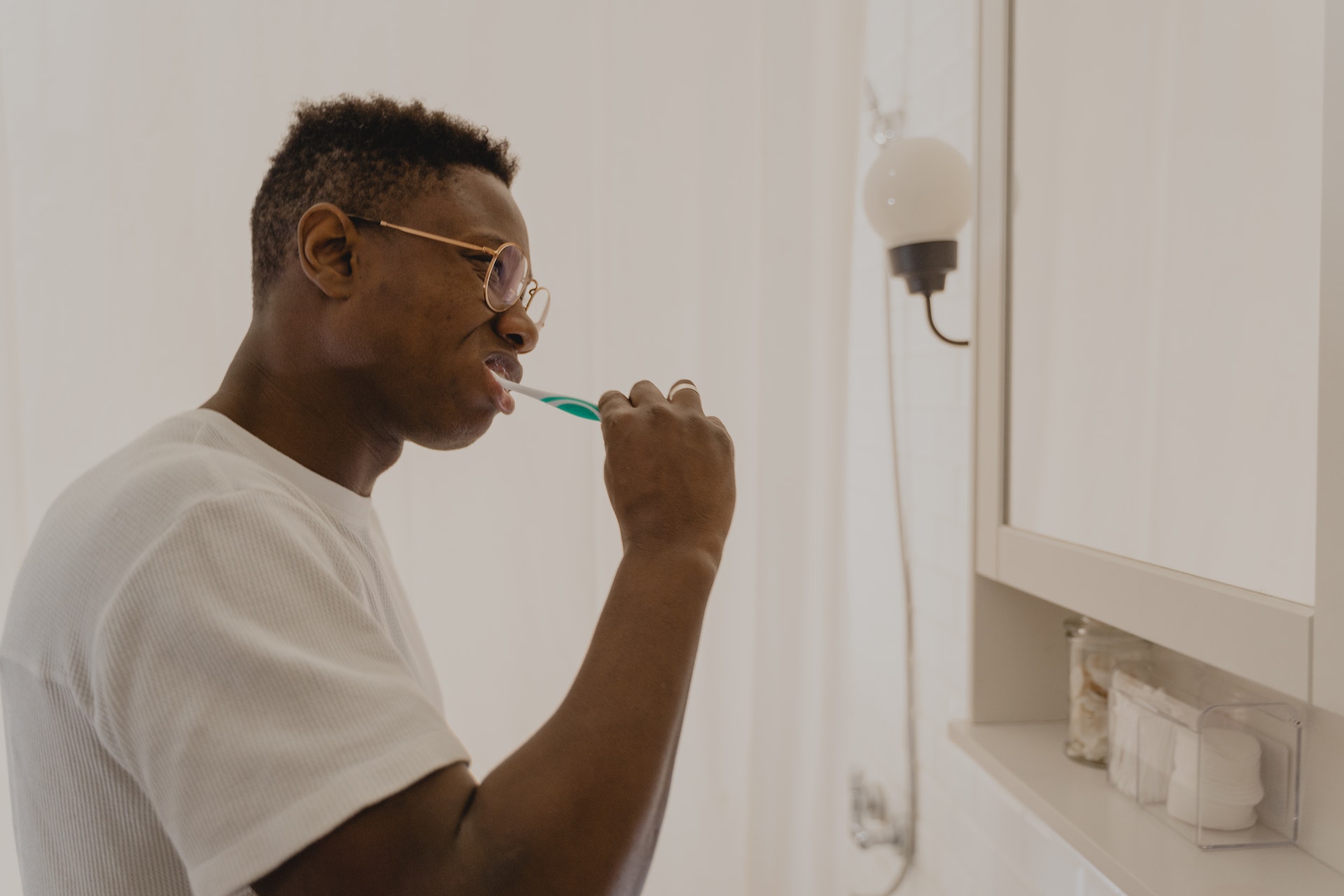 The link between poor oral health and physical health conditions is known. However, as time goes by, researchers are finding evidence of more and more conditions being connected to oral health.
Recent research has pointed to the ear condition Meniere's Disease as being connected to poor oral health – in an interesting, yet concerning, finding [1].
What is Meniere's Disease?
Meniere's disease is a condition that affects the inner ear. It can cause sudden attacks of vertigo, intense tinnitus and even hearing loss [2].
These attacks typically last between 2 and 3 hours, and can be deeply uncomfortable to endure [2]. During an attack, a person will often feel nauseous, unsteady, and very tired.
Meniere's disease can cause significant distress, and there is no cure for the condition. While there are treatments available, these can only lessen the impact of the disease, rather than solve its problems.
The NHS suggest that Meniere's disease is caused by a range of factors, including poor fluid drainage in the ear, a viral infection, familial history of the condition or a head injury [2].
However, recent research may mean that there is an additional factor involved – oral health. This may help scientists in understanding the disease more.
The Research
Research published in the Journal of Personalized Medicine has looked into Meniere's disease [1]. A team of researchers from South Korea ran the study.
The study involved analyzing data from the National Health Insurance Database of the Korean National Health Insurance Service [1]. This provided the team with information on the oral health of 2,240,000 adults.
These adults were seen by dentists in 2003 for a regular check-up. Then, a follow-up, with a median time of 16.7 years, was carried out [1]. Essentially, this means that the data from these adults were looked at many years later.
The researchers were looking to see how many of the participants developed Meniere's disease in this time. They found that 5% of participants went onto develop the condition [1].
Interestingly, the researchers found that there was a strong association between poor oral health status and Meniere's disease [1]. In terms of "poor oral health status" – this equated to missing teeth and gum disease.
The researchers delved deeper into this group. They found that Periodontitis – a severe form of gum disease – was especially a strong indicator of being associated with Meniere's disease [1].
Furthermore, as part of a subgroup analysis, they also made an interesting, but unexpected discovery. This was that younger members of the study with low body mass index and Periodontitis were actually likelier to suffer from Meniere's disease than older members of the study [1]. This was a surprising finding.
Alternatively, they found that those with stronger oral health were less likely to develop Meniere's disease [1]. This highlights the importance of looking after our oral health!
What do these findings mean?
It is important to mention that the finding here isn't that poor oral health causes Meniere's disease. However, what these results do show, is that those with poor oral health are at increased risk of developing this condition.
Jung-Hyun Park was one of the members of the research team. He commented on the findings, saying that "the main findings of the present study were that periodontitis and increased tooth loss were correlated with an increased risk of the occurrence of Meniere's disease" [3].
When asked to explain the unexpected finding of younger individuals in the subgroup potentially being at an increased risk, Park said that "although Meniere's disease and periodontitis are less common in young and nonobese individuals, the systemic inflammation associated with periodontitis may significantly influence the development of Meniere's disease in younger individuals and individuals with a low body mass index" [3].
These are very interesting results, and places substantial importance on looking after our oral health. It also offers further research on Meniere's disease – a condition that is debilitating for so many. But this research may assist in efforts to improve available treatments.
Thinking points…
1) This research adds further importance to our oral health. Therefore, it is crucial for us to adopt excellent oral hygiene, and look after our mouths. A crucial element of doing this is attending a dental clinic for a regular check-up at least twice a year. By doing so, a dental professional will be able to have a thorough look at your oral health, and provide advice where needed. We recommend that you book an appointment now!
2) Do you recognize some of the symptoms above, or know someone who suffers from such ailments? If so, we recommend that you share this article with them! Often, those with Meniere's disease are not aware that they have the condition, and instead put it down to a migraine. But this is not the case, and they can get treatment to help them control the condition better. Moreover, this article will also help them by making them aware of how strong oral health can help!
What we offer at Taradale Dental
Taradale Dental is a Calgary dental clinic that provide its patients with a wide range of dental services and treatments.
It is very important to have excellent oral hygiene. This involves brushing your teeth at least twice a day, flossing regularly and eating healthily. Therefore, this should help your oral health.
We advise our patients to attend our Calgary dental clinic at least twice per year for a regular dental check-up. At these check-ups, we provide our patients with advice, and look for any problems. If problems are found, we have many treatments available. For example, these include cavity fillings and root canals.
Here at Taradale Dental, we also have some cosmetic treatments available! These include dental implants, teeth whitening and Invisalign™! Many people find that these treatments have a positive impact on their appearance, confidence and self-esteem.
Moreover, all of our services at our Calgary dental clinic Taradale Dental are set in line with the Alberta Dental Fee Guide. This ensures transparent and fair pricing.
We hope to see you soon at our Taradale Dental clinic in Calgary! You can find out more about us by visiting our website https://taradaledental.ca.
References
[1] Park, J-H., Kim, J-W., Lee, H., Hong, I., & Song, T-J. (2023). Better Oral Hygiene Is Associated with a Decreased Risk of Meniere's Disease: A Nationwide Cohort Study. Journal of Personalized Medicine. 13 (1): 80. DOI: https://doi.org/10.3390/jpm13010080.
[2] NHS. (2020). Ménière's disease. Available: https://www.nhs.uk/conditions/menieres-disease/. Last accessed: 4th March 2023.
[3] Solomon, L. (2023). Poor oral health tied to higher risk for Meniere disease. Available: https://medicalxpress.com/news/2023-02-poor-oral-health-higher-meniere.html. Last accessed: 4th March 2023.