Mindfulness is a popular activity that is used by many people to relax and cope with difficult situations. Mindfulness can also be very useful in dentistry! Many people have a fear of the dentist, but mindfulness can assist in easing feelings of anxiety. Now, Professor Christina DiBona Pastan has discussed the development of a mindfulness program that can help patients overcome fear of the dentist.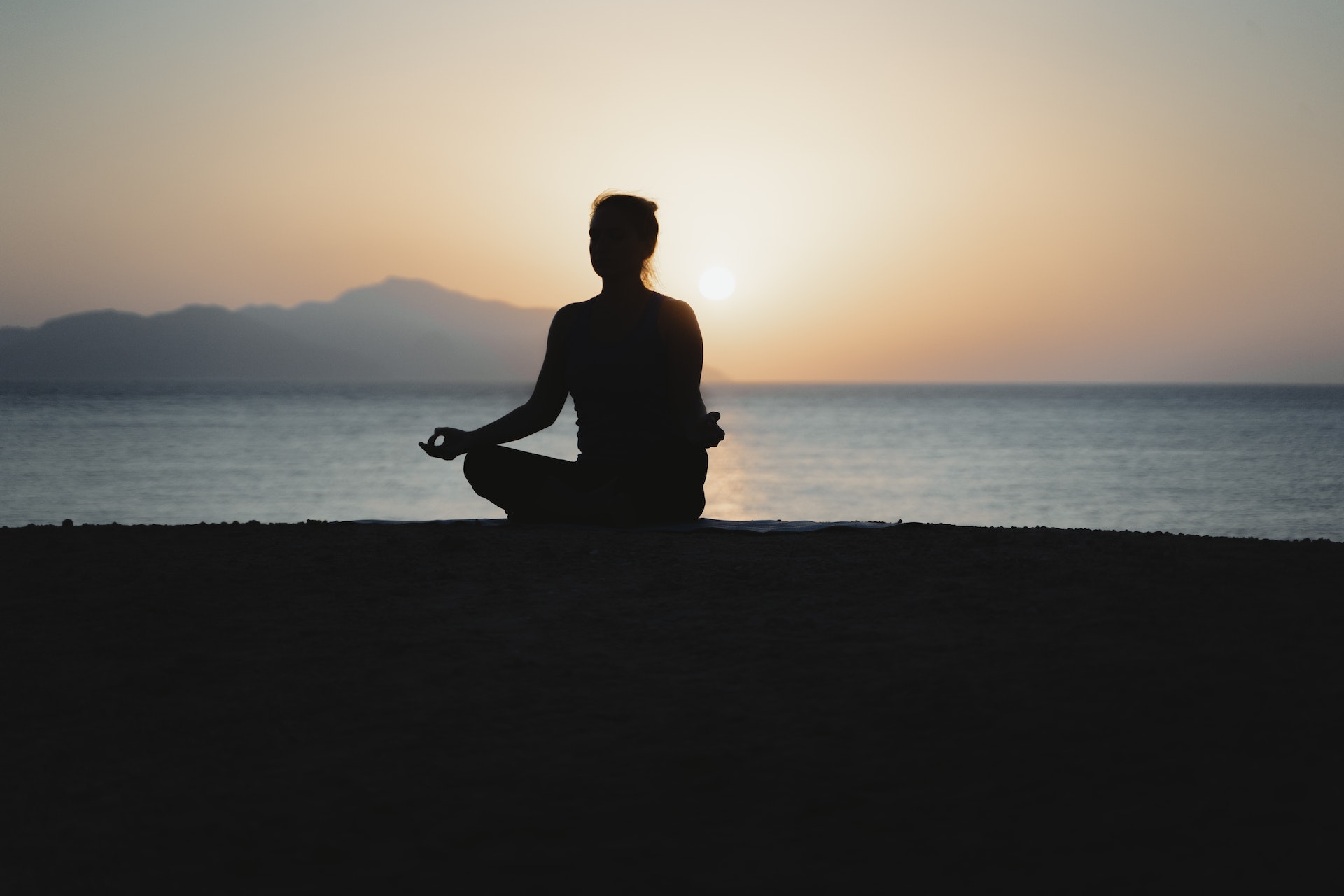 Mindfulness is a popular activity and type of meditation which is used by people as a way of coping with many difficulties, tasks or challenges.
The rise in popularity of mindfulness has coincided with the creation of a mindfulness program that tries to ease anxiety for dental students. The practices involved in this program could also help those that have a fear of the dentist – which is a very common problem.
The program has been spearheaded by Professor Christina DiBona Pastan of Tufts University School of Dental Medicine [1]. DiBona Pastan's program will hopefully be able to help many people with dental anxiety.
Fear of the dentist
Dental anxiety is very common. In fact, research suggests that approximately 36% of American adults are afraid of the dentist – representing a huge number of people [2].
Fear of the dentist can result in a person avoiding visiting a dental clinic – which can have a terrible impact on their oral health. Therefore, having tools to try and help patients overcome dental fear is very important!
Conception of ideas
DiBona Pastan has spoken of how she first became aware of how mindfulness could help with dentistry [1]. She mentioned that in 2013, she was supervising a teaching resident perform a dental procedure to correct a failing root canal. During this procedure, the resident had a panic attack [1].
DiBona Pastan explained that in this moment, she decided to take the resident through a breathing exercise that she had used in the past in yoga [1]. This approach worked, with the resident telling DiBona Pastan that the breathing exercise "changed her life" [1].
This provided DiBona Pastan with ideas on how she could help more people – including patients. DiBona Pastan decided that she would pursue this field further. Therefore, she signed up to a 200-hour yoga certification program, which she supplemented with further certifications [1].
Development of course
Once she had these certifications, DiBona Pastan decided to develop a wellness course for Tufts University, which would introduce first-year dental students to mindfulness and yoga techniques [1].
Since then, DiBona Pastan has provided meditation classes for dental students, faculty, and staff [1]. Moreover, she received a grant from Tufts University to create a Mindful Dental Practitioner training course for third and fourth-year students [1].
DiBona Pastan uses various techniques and practices. For example, these include a body scan – where a person focuses their mind on different body parts, and visualization meditation – which involves a person visualizing themselves succeeding at a task where they have been struggling [1].
The hope is that DiBona Pastan's techniques and practices could aid patients with dental fear with overcoming their anxiety. This could result in many more people being more willing to attend the dentist, thus boosting their oral health.
How can mindfulness help patients?
DiBona Pastan was recently asked about what methods patients that were anxious could use. She suggested that a method called "diaphragmatic breathing" was the most effective way of easing their anxiety. Furthermore, it was also the breathing exercise she first taught the anxious resident.
DiBona Pastan explains that in order to do this, you begin by breathing from the belly, into your lungs, and then lifting your collarbone as you breathe into your chest [1]. Then, the person exhales a long slow breath – with the intention for the exhale to be twice as long as the inhale [1]. This technique engages the parasympathetic nervous system, which is a way of relaxing the body [1].
DiBona Pastan recommends that when patients are feeling anxious, they can use the diaphragmatic breathing technique, with the key for the exhales to be longer than the inhales. Moreover, these exercises can take place whilst traveling to the clinic, in the waiting room, and even when in the dental chair [1].
Also, DiBona Pastan suggests that patients can visualize the dental chair as a cradle that is supporting them. The idea is that this can help a patient to feel safe and relaxed [1].
At a minimum, DiBona Pastan suggests that focusing on your breathing can be helpful, as it can distract the mind, eliminating any anxious thoughts [1]. Moreover, other distraction techniques can be helpful too.
DiBona Pastan also suggested that patients should speak to their dentist beforehand to make them aware that they are anxious, so that they can answer any concerns that they have [1].
These practical techniques can all be helpful and hopefully turn the dentist into a positive experience! These techniques can help a patient to relax more, and assist them in visits to a dental clinic.
Thinking points…
1) Oral health is very important, so attending a dental clinic regularly is crucial. If you have dental fear, you could try and use some of the techniques above to help you! Remember to regularly visit a dental clinic, as this will allow a dentist to provide an overview of your oral health and provide recommendations if needed. Utilizing the methods above may help the experience be more positive. We recommend that you book a check-up soon!
2) DiBona Pastan also had advice for parents! She said that parents should reinforce the idea that the dentist is a crucial part of their children's overall health. This can help children to be less anxious when at the dentist and to make them realize the importance of looking after their oral health. If you are a parent, then you could also underline the importance of the dentist by attending dental appointments with your children. You could book an appointment for them now!
What we offer at Taradale Dental
Taradale Dental is a Calgary dental clinic that provide its patients with a wide range of dental treatment options and advice aimed at improving their oral health.
It is crucial to brush your teeth at least twice a day and to floss regularly. Moreover, eating healthily and trying to avoid sugary foods and drink is important.
We advise our patients to attend our Calgary-based dental clinic twice a year for a regular dental check-up. When problems are detected, we have many treatments available. For instance, these include cavity fillings and root canals.
Here at Taradale Dental, we also have some cosmetic treatments available! These include dental implants, tooth whitening and Invisalign™! Many people find that these treatments have a positive impact on their appearance, confidence and self-esteem.
In addition, all of our services at our Calgary dental clinic Taradale Dental are in line with the Alberta Dental Fee Guide.
We would love you to visit our Taradale Dental clinic in Calgary! You can find out more about us by visiting our website https://taradaledental.ca.
References
[1] Beasley Doyle, H. (2023). How mindfulness can ease your dental anxiety, even if you don't love meditating. Available: https://medicalxpress.com/news/2023-07-mindfulness-ease-dental-anxiety-dont.html. Last accessed: 23rd July 2023.
[2] Hill K. B., Chadwick, B., Freeman, R., O'Sullivan, I., & Murray, J. J. (2013). Adult Dental Health Survey 2009: relationships between dental attendance patterns, oral health behaviour and the current barriers to dental care. British Dental Journal. 214 (1): p25-32. DOI: https://doi.org/10.1038/sj.bdj.2012.1176.