The guidelines for preventing Pneumonia in American hospitals is due to change immediately, following recent research into current methods. The researchers have found that an oral health package is more beneficial than existing treatments in terms of preventing Pneumonia. Oral Health is a crucial part of our overall health, with this research being another example of this.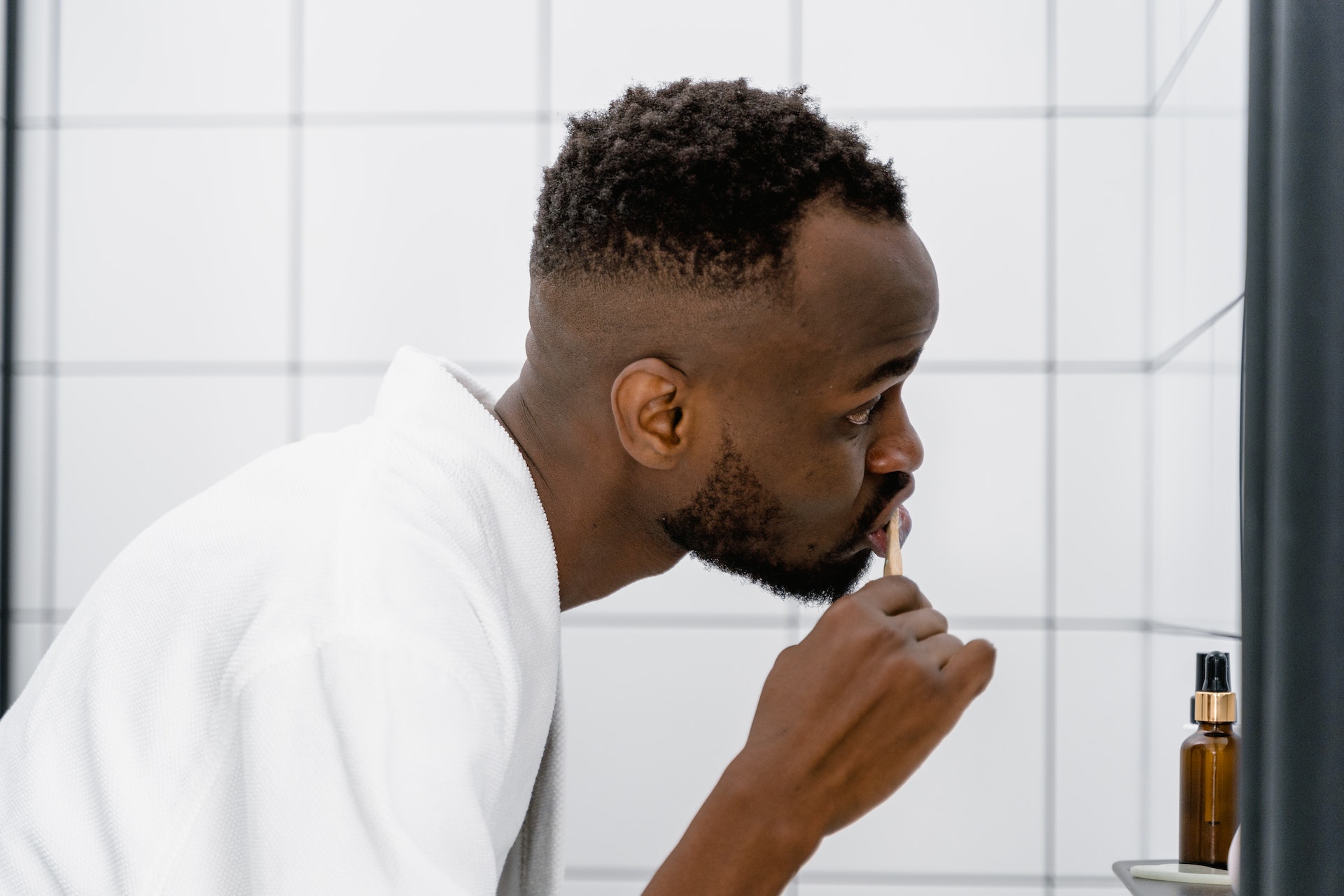 Oral health is known to be a crucial element of our overall health, with recent research into oral health resulting in a landmark change to American guidelines for Pneumonia prevention [1].
The changes will be applied to Intensive Care Unit (ICU) patients who are on mechanical ventilators. The hope is that this will result in fewer cases of Pneumonia.
Whereas before an oral rinse has been used for prevention purposes, now, based off of the recent research, an oral health bundle is to be used.
What is Pneumonia?
Pneumonia is a condition that involves swelling of the tissue in one of both of the lungs [2]. It is normally caused by a bacterial infection, and can be life-threatening.
Unfortunately, those in ICU's are particularly vulnerable to Pneumonia. This is because the tubes used for ventilating in ICU's often result in bacteria entering the lungs, resulting in an increased chance of developing Pneumonia.
Patients in ICU's are often exposed to things that can change the status of the bacteria in their mouth. For example, this could be medicines, eating patterns or poor oral care [1].
If an overgrowth of bacteria happens in the mouth, it can be aspirated from the mouth into the lungs [1]. Therefore, if anyone is already in intensive care, Pneumonia can worsen their condition.
The current approach to Pneumonia prevention
Pneumonia prevention in ICU's has historically been attempted through the use of an antimicrobial oral rinse [1]. However, over the last few years, various studies have showed that mortality levels remain high [3].
Therefore, this has resulted in fears that the oral rinse isn't effective. It has also been suggested that exposure to the oral rinse could actually have unwittingly contributed to the deaths of some patients in ICU's [1].
The Research
The study was completed by researchers at the University of Toronto and its partner hospitals [4]. Due to past research which has doubted the effectiveness of the existing oral rinse, the research team were hoping to see if any improvements could be made [4].
Therefore, the team decided to test what happened when the oral rinse was substituted by an approach that involved what the researchers termed an "oral care bundle" [4]. This bundle involved a range of oral interventions like toothbrushing, and moisturizing the lips and mouths of patients on a regular basis [4].
To determine the success levels, the study looked at a few different outcomes. They looked to see if there were changes in mortality rates, the length of time spent on a ventilator, and general patient comfort [4]. These are all important factors in any medical setting.
They concluded that the oral rinse was inferior to the oral care bundle. The oral care bundle did not result in a worsening in mortality rates, the length of time spent on a ventilator, and the overall comfort of patients [4].
These results showed that the oral care bundle had a more positive effect on the patient. The researchers considered this to be a better approach to preventing Pneumonia.
The Updated Guidelines
Based on this research, the Centers for Disease Control and Prevention (CDC) announced updated guidelines for Pneumonia prevention in ICU's [1]. These guidelines will be used immediately in all American hospitals.
The researchers suggested that comprehensive oral care for ICU patients could help to safeguard patients from harm, and help them to resume speech, swallowing and a regular diet once they come off of their ventilator [1].
One of the authors of the research, Craig Dale, commented on the updated guidelines. He said that the results of the research evidenced "the connection between oral health and systemic health", which in turn resulted in a guideline change that was "long-awaited" [1].
The authors argued that bedside nurses will play a significant role in Pneumonia prevention, due to the introduction of oral care bundles [1]. They suggested that new training will be required.
The state of play in Canada
While Pneumonia prevention guidelines in the United States have been updated, no subsequent change in Canada has been announced.
However, the researchers suggested that their findings could result in a change across other nations [1]. At the very least, they have showed medical professionals the importance of toothbrushing as "an essential, rather than optional, component of care" for patients in Hospitals [1].
Over the forthcoming months, other nations are likely to pay attention to how the updated guidelines impact patients in the United States. If successful, it is likely that the guidelines will be adopted more widely.
Thinking points…
1) This research emphasizes the impact that our oral health has throughout our life. While it isn't pleasant to think about the end of our lives, this research shows that strong oral health can help us in later life. Therefore, take note of this, and remember to look after your oral health! It can help you both in the short and long term! This is something you could also emphasize to your family and friends.
2) Following on from the above, a big part of looking after our oral health is attending regular dental check-ups. Check-ups provide your dentist with a chance to take a look at your overall oral health, and give you advice and treatment information if necessary. With this in mind, we recommend booking an appointment very soon!
What we offer at Taradale Dental
Taradale Dental is a Calgary denta clinic that provide its patients with a range of treatment options and advice aimed at improving oral health.
It is crucial to brush your teeth at least twice a day and to floss regularly. Moreover, eating healthily and trying to avoid sugary foods and drink is important.
We advise our patients to attend our Calgary-based dental clinic twice a year for a regular dental check-up. When problems are detected, we have many treatments available. For instance, these include cavity fillings and root canals.
Here at Taradale Dental, we also have some cosmetic treatments available! These include dental implants, tooth whitening and Invisalign™! Many people find that these treatments have a positive impact on their appearance, confidence and self-esteem.
In addition, all of our services at our Calgary dental clinic Taradale Dental are in line with the Alberta Dental Fee Guide.
We would love you to visit our Taradale Dental dental clinic in Calgary! You can find out more about us by visiting our website https://taradaledental.ca.
References
[1] University of Toronto. (2022). Study finds toothbrushing key to preventing pneumonia in ICU patients, leads to U.S. guideline changes. Available: https://www.utoronto.ca/news/study-finds-toothbrushing-key-preventing-pneumonia-icu-patients-leads-us-guideline-changes. Last accessed: 14th October 2022.
[2] NHS. (2019). Pneumonia. Available: https://www.nhs.uk/conditions/pneumonia/. Last accessed: 14th October 2022.
[3] Karakaya, Z., Duyu, M., & Yersel, M. N. (2022). Oral mucosal mouthwash with chlorhexidine does not reduce the incidence of ventilator-associated pneumonia in critically ill children: A randomised controlled trial. Australian Critical Care: Official Journal of the Confederation of Australian Critical Care Nurses. 35 (4): p336-344. DOI: https://doi.org/10.1016/j.aucc.2021.06.011.
[4] Dale, C. M., Rose, L., Carbone, S., Pinto, R., Smith, O. M., Burry, L., Fan, E., Amaral, A. C. K-B., McCredie, V. A., Scales, D. C., & Cuthbertson, B. H. (2021). Effect of oral chlorhexidine de-adoption and implementation of an oral care bundle on mortality for mechanically ventilated patients in the intensive care unit (CHORAL): a multi-center stepped wedge cluster-randomized controlled trial. Intensive Care Medicine. 47 (11): p1295-1302. DOI: https://doi.org/10.1007/s00134-021-06475-2.