Recent research has looked into the impact that social networks can have on the oral health of women. Studies into social networks always produce interesting results. In this study, there was a particular focus on how survey respondents interacted with their social network and its subsequent impact on oral health outcomes.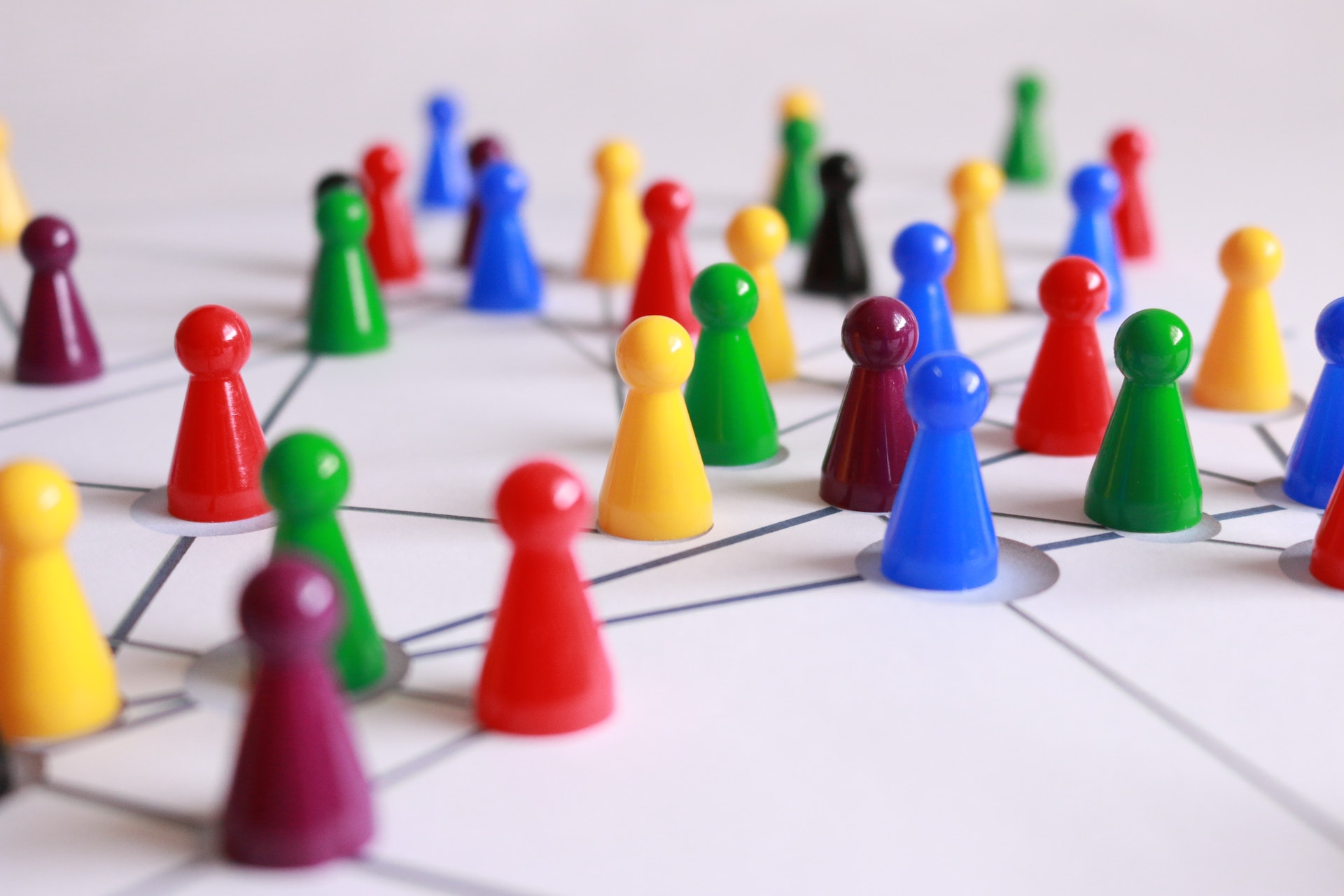 The influence of a person's social network is typically significant, often without them even realizing. This is true for many parts of life, with oral health being no different.
Recent research has looked to see how the oral health outcomes of a group of women is affected depending on their social network [1]. The research provided interesting results.
What is a social network?
The social network of a person refers to the group of people in which a person is connected to, whether this is through social relationships or interactions, which may involve family members, friends and neighbors [2].
In the past, social networks have been analyzed closely, with findings consistently pointing towards the importance of these networks. For example, research has found that a person's social network can predict mortality as strongly as more conventional risk factors like smoking, obesity or health conditions like cancer [3].
Overall, this underlines the potential impact that a social network can have. Moreover, it is important to remember that every person experiences social networks in different ways.
The Research
The research was carried out by a team at Boston University in Massachusetts. Their findings were published in the JDR Clinical & Translational Research journal [1].
The researchers created a survey for adult women in two public housing developments in Boston, Massachusetts [1]. The survey would ask the participants about their sociodemographic characteristics, their oral health status, their general physical health status, health-related behaviors and their named social contacts [1].
Moreover, the researchers had additional questions based around the use of dental services within the last year and current dental treatment needs [1]. This would allow the researchers to gain a thorough picture of the link between a network and oral health.
After the researchers had the survey results, they carried out a logistic regression analysis that used covariates to find accurate results [1]. Once this was done they could make their conclusions.
Findings
The results produced several findings. The main finding was that for those that had not visited the dentist within the last year, they typically had fewer social contacts [1].
However, for those that had a larger number of social contacts, it was found that this group had largely attended the dentist more within the last year [1].
It is hard to interpret why this might be. Realistically, it is possible that this could be due to oral health being discussed more in large groups. Or it could be a case that they hear more about visits to the dentist when exposed to bigger groups – which may trigger a person into booking an appointment.
The researchers reported that those who attended the dentist more also had better oral health compared to those that didn't attend the dentist regularly.
The researchers suggested that this underlines the importance of social networks, as they can clearly have an impact on oral health. These findings show the potential influence they can have, which in this case has proven to be a beneficial force for oral health outcomes.
Thinking points…
[1] The findings of this research have underlined the importance of regular visits to the dentist. As seen above, those with more visits typically had fewer treatment needs. We recommend that patients attend a dental check-up at least once every six months. This can help to provide a comprehensive review of the oral health of the patient, with advice provided when needed. We recommend booking an appointment now!
[2] This research shows the importance of social networks. How much do you talk about oral health with your social network? Talking about oral health can be very useful as it can remind those around you of the importance of visiting the dentist and looking after their teeth. Remember to speak to those around you about oral health – it could help them hugely. Consider sharing this article now!
What we offer at Taradale Dental
Taradale Dental is a Calgary dental clinic that provide its patients with a wide range of dental treatment options and advice aimed at improving their oral health.
We advise our patients to attend our Calgary dental clinic at least twice per year for a regular dental check-up. At these check-ups, we provide a comprehensive review of a patient's oral health. If any problems are detected, we have many treatments available. For example, these include cavity fillings and root canals. To strengthen your oral health, we recommend brushing your teeth at least twice a day and flossing regularly.
Here at Taradale Dental, we also have some cosmetic treatments available! These include dental implants, teeth whitening and Invisalign™! Many people find that these treatments have a positive impact on their appearance, confidence and self-esteem.
Moreover, all of our services at our Calgary dental clinic Taradale Dental are set in line with the Alberta Dental Fee Guide. This ensures transparent and fair pricing.
We hope to see you soon at our Taradale Dental clinic in Calgary! You can find out more about us by visiting our website https://taradaledental.ca.
References
[1] Heaton, B., Bond, J. C., Bae, J., & Pullen, E. (2023). Modeling Social Network Influences on Oral Health Outcomes among Women Living in Public Housing. JDR Clinical & Translational Research. (Pre-publication issue). DOI: https://doi.org/10.1177/23800844231182571.
[2] Oleskiewicz, D., Brown, C. J., & Rook, K. S. (2023). Social networks, health, and well-being. In: Friedman, H. S., & Markey, C. H. (Eds). Encyclopedia of Mental Health. Cambridge, MA: Academic Press. p299-308.
[3] Holt-Lunstad, J., Smith, T. B., & Layton, J. B. (2010). Social relationships and mortality risk: a meta-analytic review. PLoS Medicine. 27 (7):e1000316. DOI: https://doi.org/10.1371/journal.pmed.1000316.