Recent research has resulted in the development of a non-invasive test to detect oral cancer. This is an exciting finding that could completely change the process of detecting oral cancer. The research found that the test – called PANDORA – could detect cancerous cells with a strong accuracy rate. Therefore, this has very promising implications for the future.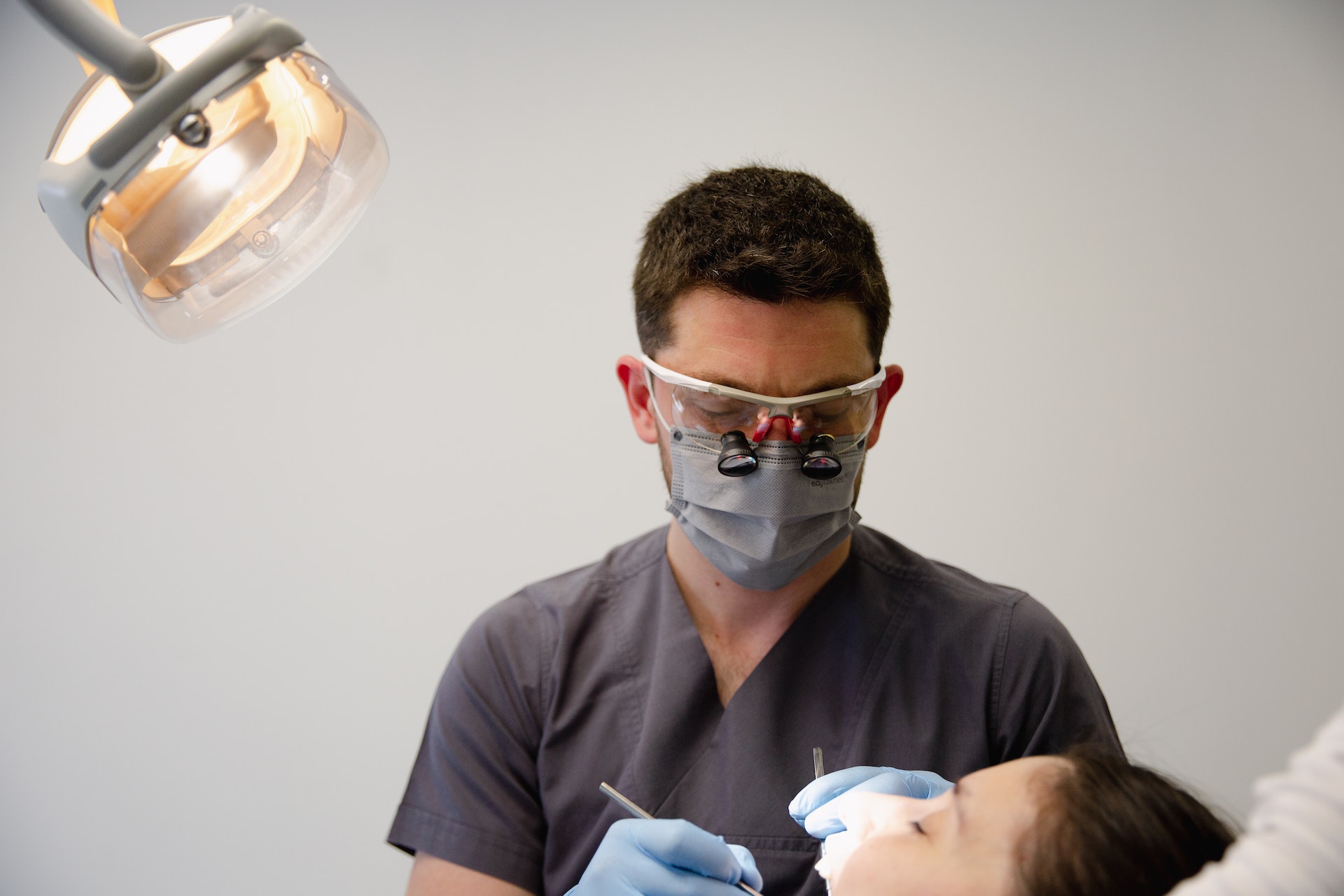 Researchers at the University of Surrey have developed a new non-invasive diagnostic test for oral cancer [1]. This is an exciting finding that could revolutionize the process of detecting oral cancer in the future.
The finding is part of a proof-of-concept test called PANDORA that was capable of identifying patients with certain cancerous cells with a 92% accuracy rate.
About Oral Cancer
Oral cancer is also known as mouth cancer – and affects around 300,000 people per year [1].
It is a type of cancer that has a low awareness level. However, this is despite approximately 145,000 patients around the world dying each year from factors relating to oral cancer [3].
There are seemingly a range of causes of oral cancer. For example, these include smoking, obesity, high alcohol intake, and a weakened immune system. Furthermore, symptoms include persistent mouth sores and difficulty in swallowing [2].
The Research
The research was carried out by a team from the University of Surrey in Great Britain. Then their findings were published in the Journal of Oral Pathology & Medicine [1].
The type of oral cancer that was involved in the research was Oral squamous cell carcinoma (OSCC), which is the most common type of oral cancer [1]. Moreover, the researchers also looked at oral epithelial dysplasia (OED) – which is often considered to be a precursor to mouth cancer [1].
The research team took cell samples from 40 people with OSCC and OED. Additionally, they took cell samples from 79 people without either of the above [1]. This group would act as a test group.
One of the most positive aspects of this research was the way in which the cells were gathered. Instead of an invasive test, the cells were collected through brush biopsies which involves a tiny amount of tissue being scraped with a soft brush [1].
The team used a machine called a DEPtech 3DEP analyser for their research [1]. This machine had a unique set-up protocol, with it designed to measure and analyze the cells of those partaking in the study. The set-up process was called PANDORA.
Once the analysis had taken place, the researchers were able to see if the test was able to identify the conditions. In great news – there were very impressive results.
The study showed that the test was able to identify OSCC with a 92% accuracy level and OED with an accuracy level of 80% [1]. Therefore, these represent fantastic results.
What this means
These findings are very exciting. The researchers were very pleased with the findings, with such results having plenty of potential for future use.
In the future, the researchers have suggested that samples could be collected at a dental clinic and then posted to a laboratory for analysis [1]. Therefore, this could allow the samples to be analyzed at primary care level and result in early detection.
This is also much more convenient for patients. For example, the current approach involved requires a surgical biopsy [1]. But by there being a non-invasive diagnostic test, patients will feel much more comfortable.
The researchers noted that "the DEPtech 3DEP analyser has the potential to identify OSCC and OED with notable diagnostic accuracy" [1]. Furthermore, they wrote that this "warrants further investigation as a potential triage test in the primary care setting for patients who may need to progress along the diagnostic pathway and be offered a surgical biopsy" [1].
The findings are positive and could result in more non-invasive diagnostic tests in the future. With invasive tests currently being the norm, it is understandable that some people are uncomfortable with the current situation. But this research has the potential to have a very positive impact on dentistry.
Thinking points…
[1] This article mentions oral cancer – which is a cancer that some people are not aware of. Early detection of oral cancer is vital and one of the easiest ways of ensuring your oral health is strong is attending a regular dental check-up. At a check-up, a dentist can have a thorough look at your oral health and identify any problems that exist. We recommend booking an appointment now!
[2] If you are worried about oral cancer or your oral health in general, it is important to know that you can discuss your worries with your dentist. They will hopefully be able to put you at ease. But if you are showing any symptoms of oral cancer, it is important to visit your dentist immediately. A check-up can help in many different ways. Why not book one now!
What we offer at Taradale Dental
Taradale Dental is a Calgary dental clinic that provide its patients with a wide range of dental treatment options and advice aimed at improving their oral health.
It is very important to have excellent oral hygiene. This involves brushing your teeth at least twice a day, flossing regularly and eating healthily. Therefore, this should help your oral health.
We advise our patients to attend our Calgary dental clinic at least twice per year for a regular dental check-up. At these check-ups, we provide a comprehensive review of a patient's oral health. If any problems are detected, we have many treatments available. For example, these include cavity fillings and root canals.
Here at Taradale Dental, we also have some cosmetic treatments available! These include dental implants, teeth whitening and Invisalign™! Many people find that these treatments have a positive impact on their appearance, confidence and self-esteem.
Moreover, all of our services at our Calgary dental clinic Taradale Dental are set in line with the Alberta Dental Fee Guide. This ensures transparent and fair pricing.
We hope to see you soon at our Taradale Dental clinic in Calgary! You can find out more about us by visiting our website https://taradaledental.ca.
References
[1] Hughes, M. P., Labeed, F. H., Hoettges, K. F., Porter, S., Mercadante, V., Kalavrezos, N., Liew, C., McCaul, J. A., Kulkarni, R., Cymerman, J., Kerawala, C., Barber, J., Lewis, M. P., & Fedele, S. (2023). Point-of-care Analysis for Non-invasive Diagnosis of Oral cancer (PANDORA): A technology-development proof of concept diagnostic accuracy study of dielectrophoresis in patients with oral squamous cell carcinoma and dysplasia. Journal of Oral Pathology & Medicine. 52 (4): p305-314. DOI: https://doi.org/10.1111/jop.13417.
[2] Henderson, E. (2023). Surrey scientists develop a non-invasive diagnostic test for oral cancer. Available: https://www.news-medical.net/news/20230403/Surrey-scientists-develop-a-non-invasive-diagnostic-test-for-oral-cancer.aspx. Last accessed: 15th April 2023.
[3] Ferlay, J., Soerjomataram, I., Dikshit, R., Eser, S., Mathers, C., Rebelo, M., Parkin, D. M., Forman, D., & Bray, F. (2015). Cancer incidence and mortality worldwide: sources, methods and major patterns in GLOBOCAN 2012. International Journal of Cancer. 136 (5): p359-386. DOI: https://doi.org/10.1002/ijc.29210.