New research has aimed to explore the connection between Gum Disease and the formation of plaques that form a key part of Alzheimer's Disease. This is a concerning connection, and is therefore a topic that researchers want to find out more about. Moreover, these findings further reaffirm the link between physical health and oral health.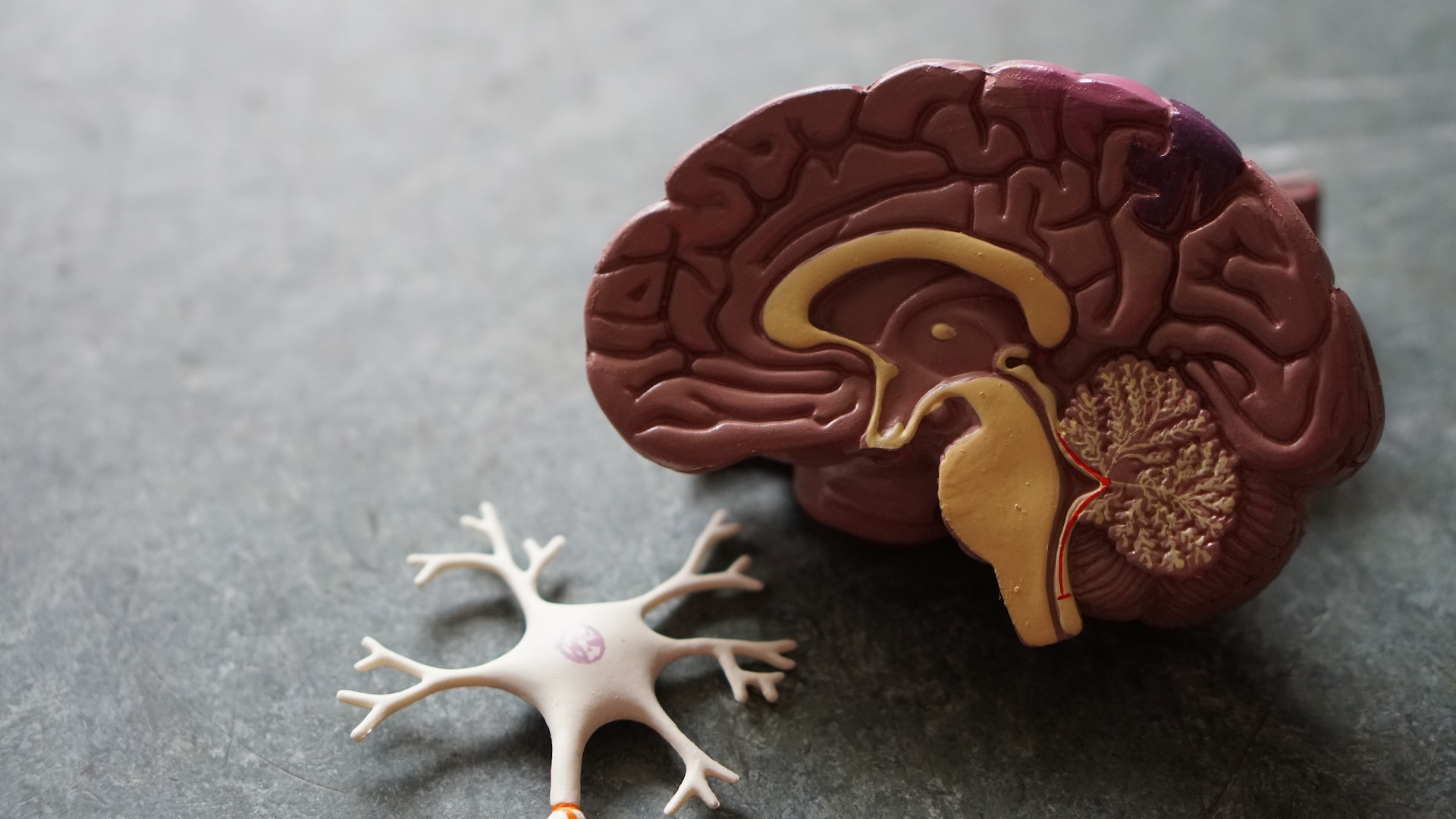 New research has looked into the connection between Gum Disease and the formation of amyloid plaques – which is a key factor in Alzheimer's Disease [1].
Due to the prevalence of gum disease, any research that involves this topic is important. Furthermore, it is crucial to look into this research area due to the strong link between physical and oral health.
Background
The research involved both gum disease and Alzheimer's disease. Gum disease is a very common condition that involves the inflammation of gums. It commonly causes pain and redness of the gums.
This research also involved Alzheimer's disease. This is a condition that involves cognitive decline [2]. It is a very difficult condition to live with.
The link between oral health and physical health is well-established, although many are still unaware of the strong link between them. For example, research has already confirmed that oral bacteria is known to affect diseases like Colon Cancer and Heart Disease [3].
The Research
The research team were based out of the Forsythe Institute, with assistance coming from scientists at Boston University. They published their findings in the Journal of Neuroinflammation [1].
Their research involved microglial cells – which are responsible for defending the brain from amyloid plaques. Amyloid plaques are abnormally configured proteins that form in spaces between nerve cells. Amyloid plaques are associated with cell death. They are believed to play a key role in Alzheimer's disease, especially in terms of cognitive decline [4].
When beginning their research, the research team were aware that the inflammation associated with gum disease is known to result in an inflammatory response in the brain [1]. However, the researchers wanted to go further and find out if oral bacteria can go as far as to change brain cells.
To find this out, the researchers used oral bacteria to cause gum disease in lab mice [1]. The scientists then tracked the progression of gum disease in the mice. They were eventually able to confirm that the bacteria had travelled to the brain.
Next, the researchers isolated the microglial cells in the brain and exposed them to the oral bacteria. This was a crucial step as it would show how the brain reacts to the oral bacteria [1].
This exposure stimulated the microglial cells, which in turn led to neuroinflammation becoming activated [1]. The microglial cells essentially became overstimulated and consumed too much. Therefore, they were no longer able to digest or disrupt the plaque buildup [1].
The researchers were able to conclude that the microglial cells had changed how they responded to the bacteria. Therefore, looking at the bigger picture, it showed how microglial cells dealt with amyloid plaques in a different way to normal.
What this means
Overall, the researchers were able to show that gum disease can lead to changes in certain brain cells, which then have a consequential impact on Alzheimer's disease.
Explaining the findings, Dr. Alpdogan Kantarci – who was the senior author of the study – said that gum disease causes lesions to develop between the gums and teeth [5]. Kantarci said this represents "an open wound that allows the bacteria in your mouth to enter your bloodstream and circulate to the other parts of the body" [5]. Moreover, this results in the bacteria passing through to the brain and stimulating the microglial cells.
These findings are important and serve as another reminder of the link between oral and physical health. While these findings are concerning, Kantarci has said that these findings will help researchers to "develop much more targeted strategies" for dealing with these problems [5].
Kantarci has said that a key finding is that "to prevent neuroinflammation and neurodegeneration, it will be crucial to control the oral inflammation associated with periodontal disease" [5]. Like above, this finding provides a direction for research for future studies.
So while some of the findings are worrying, this research has helped the authors to understand more about the connection between gum disease and Alzheimer's disease. This should have long-term benefits, with these findings contributing to the overall aim of improving treatment outcomes for Alzheimer's disease, along with raising awareness of the importance of oral health.
Thinking points…
[1] One of the key focuses in this research is on the impact gum disease can have. Gum disease is very common, but can be avoided. One of the most important aspects of preventing gum disease is early detection. The best way to do this is to have regular dental check-ups, as a dentist can look for signs of gum disease at a check-up. Therefore, we strongly suggest you book an appointment soon!
[2] Another area that is discussed in this research is Alzheimer's Disease. If you know anyone that is exhibiting early signs of the condition, it is important for their dental health to be looked into quickly. As this research has showed, oral health and physical health are closely linked. Try to remember this research, as it could be very helpful in the future. You could bookmark or share this article now!
What we offer at Taradale Dental
Taradale Dental is a Calgary dental clinic that provide its patients with a wide range of dental treatment options and advice aimed at improving their oral health.
It is very important to have excellent oral hygiene. This involves brushing your teeth at least twice a day, flossing regularly and eating healthily. Therefore, this should help your oral health.
We advise our patients to attend our Calgary dental clinic at least twice per year for a regular dental check-up. At these check-ups, we provide a comprehensive review of a patient's oral health. If any problems are detected, we have many treatments available. For example, these include cavity fillings and root canals.
Here at Taradale Dental, we also have some cosmetic treatments available! These include dental implants, teeth whitening and Invisalign™! Many people find that these treatments have a positive impact on their appearance, confidence and self-esteem.
Moreover, all of our services at our Calgary dental clinic Taradale Dental are set in line with the Alberta Dental Fee Guide. This ensures transparent and fair pricing.
We hope to see you soon at our Taradale Dental clinic in Calgary! You can find out more about us by visiting our website https://taradaledental.ca.
References
[1] Almarhoumi, R., Alvarez, C. Harris, T., Tognoni, C. M., Paster, B. J., Carreras, I., Dedeoglu, A., & Kantarci, A. (2023). Microglial cell response to experimental periodontal disease. Journal of Neuroinflammation. 20 (142). DOI: https://doi.org/10.1186/s12974-023-02821-x.
[2] NHS Choices. (2021). Alzheimer's Disease. Available: https://www.nhs.uk/conditions/alzheimers-disease/. Last accessed: 14th July 2023.
[3] Li, Y., Zhu, M., Liu, Y., Luo, B., Cui, J., Huang, L., Chen, K., & Liu, Y. (2022). The oral microbiota and cardiometabolic health: A comprehensive review and emerging insights. Frontiers in Immunology. 13: 1010368. DOI: https://doi.org/10.3389%2Ffimmu.2022.1010368.
[4] National Instititue on Aging. (2017). What Happens to the Brain in Alzheimer's Disease?. Available: https://www.nia.nih.gov/health/what-happens-brain-alzheimers-disease. Last accessed: 14th July 2023.
[5] Forsyth Institute. (2023). New study links gum disease to buildup of Alzheimer's plaque formation. Available: https://medicalxpress.com/news/2023-07-links-gum-disease-buildup-alzheimer.html. Last accessed: 14th July 2023.