A recent body of research has resulted in the creation of a new innovative dental implant. This new implant appears to offer longer-lasting results than existing implants, and makes use of exciting new technology. This implant is expected to have a very positive impact on dentistry and consumers around the world.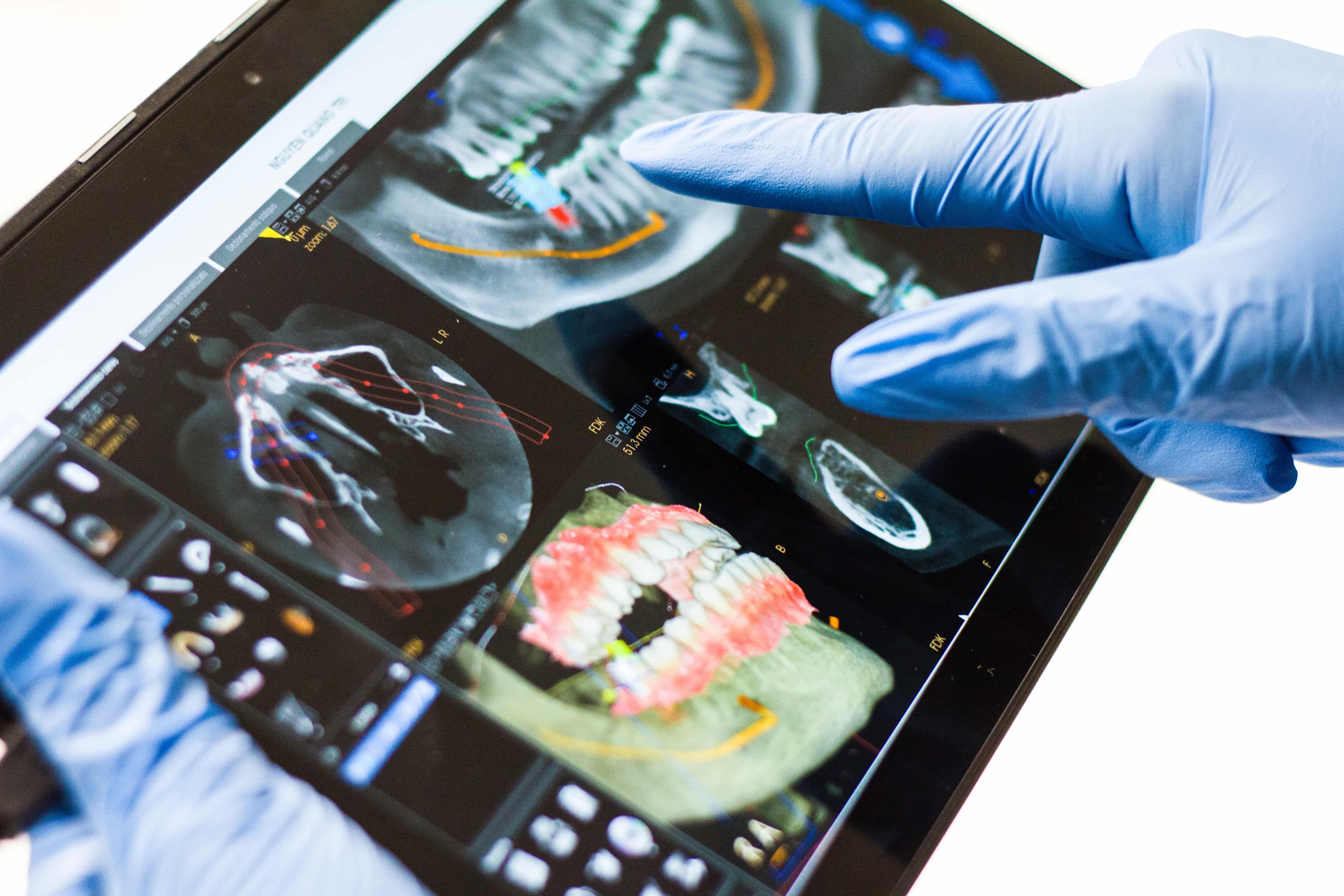 Recent research by the University of Pennsylvania has managed to produce technology that could lead to a marked increase in the length of time that a dental implant can last.
The researchers were able to create a new implant. This implant can be powered by natural mouth movements, representing an incredible technological advancement.
There is hope that in the future, these innovative dental implants could result in longer-lasting treatments for people around the world.
Background
Dental implants are used to replace a lost or missing tooth. Teeth normally have to be replaced due to excessive tooth decay. Furthermore, gum disease or injury/trauma can be other causes.
Implants are viewed as a much more effective option than dentures and bridges. They fit easier, are usually more comfortable and are more secure.
Implants are designed as a long-term solution. However, this isn't always the case. In reality, most implants need to be replaced after 5-10 years. This can be due to inflammation in the area or gum disease.
Studies have found that there is a 90-95% success rate over 10 years for dental implants [1]. The same study found that bone quality and age were key factors in assessing the longevity of the implants.
Going through the procedure to get an implant can be uncomfortable and expensive. Therefore, many dislike the fact that their dental implant may need replacing within a few years.
As a result, there has been interest in creating longer-lasting implants. This is a task that researchers from the University of Pennsylvania took on.
The Research
The researchers set out with the goal of making dental implants longer-lasting and less vulnerable to gum issues.
Geelsu Hwang, Assistant Professor at the University of Pennsylvania's School of Dental Medicine, said that their team had come up with an "innovative new implant" [2].
This new implant would have two different key technologies involved. One is a nanoparticle-infused material that is able to protect against bacteria [3].
Secondly, an embedded light source causes the process of phototherapy, which provides light. Moreover, this is powered by natural motions of the mouth, like chewing or toothbrushing [3]!
The process of light, combined with the nanoparticle-infused material, will protect the implant from bacteria, without harming gingival tissue [3].
Therefore, this new technology would likely result in a longer-lasting implants. In conclusion, this would greatly enhance the overall patient experience of implants.
What This Research Means
The researchers believe that further progress and research can take place. They plan on improving their system by using new materials to experiment new solutions [3].
They also believe that their findings will also be useful for wider healthcare. For instance, the researchers suggested their technology could help with joint replacements [4].
However, implants must be cared for properly. A separate study uncovered many misconceptions that patients have about implants.
For example, in a study of 277 patients, 30% of respondents believed dental implants required less care than natural teeth [5]. However, this is not true. Dental implants require the same care as natural teeth.
Moreover, many do not realise that implants are vulnerable in the same way as regular teeth. This is especially the case with the effects of smoking [6].
The same study found that many people unfortunately had unrealistic expectations of implants [5]. However, this new research could result in these expectations being met in the future.
What we offer at Taradale Dental
Taradale Dental is a dental clinic based in Calgary, Alberta, Canada. We offer our patients a warm welcome, a comfortable experience and advice whenever needed.
We recommend that our patients attend our Calgary-based dental clinic twice a year for a regular dental check-up. When problems are detected, we have many treatments. For instance, these include cavity fillings and root canals.
Above all, we recommend brushing your teeth at least twice a day and flossing regularly. Moreover, eating healthily and trying to avoid sugary foods and drink is helpful.
In addition, all of our services at our Calgary dental clinic Taradale Dental are in line with the Alberta Dental Fee Guide.
We would love you to visit our dental clinic in Calgary Taradale Dental soon! You can read more about us by visiting our website https://taradaledental.ca.
References
[1]      Raikar, S., Talukdar, P., Kumari, S., Kumar Panda, S., Oommen, V. M., & Prasad, A. (2017). Factors Affecting the Survival Rate of Dental Implants: A Retrospective Study. Journal of International Society of Preventive & Community Dentistry. 7(6), p351-355.
[2]      University of Pennsylvania. (2021). Researchers developing smart dental implants that resist bacterial growth, generate their own electricity. Available: https://medicalxpress.com/news/2021-09-smart-dental-implants-resist-bacterial.html. Last accessed: 30th September 2021.   
[3]      Park, M., Islam, S., Kim, H-E., Korostoff, J., Blatz, M. B., Hwang, G., & Kim, A. (2020). Human Oral Motion-Powered Smart Dental Implant (SDI) for In Situ Ambulatory Photo-biomodulation Therapy. Advanced Healthcare Materials. 9(16), p20000658.
[4]      Dhall, A., Islam, S., Park, M., Zhang, Y., Kim, A., & Hwang, G. (2021). Bimodal Nanocomposite Platform with Antibiofilm and Self-Powering Functionalities for Biomedical Applications. ACS Applied Materials & Interfaces. 13(34). p40379-40391.
[5]      Yao, J., Li, M., Tang, H., Wang, P-L., Zhao, Y-X., McGrath, C., & Mattheos, N. (2016). What do patients expect from treatment with Dental Implants? Perceptions, expectations and misconceptions: a multicenter study. Clinical Oral Implants Research. 28(3), p261-271.
[6]      Dutta, S. R., Passi, D., Singh, P., Atri, M., Mohan, S., & Sharma, A. (2020). Risks and complications associated with dental implant failure: Critical update. National Journal of Maxillofacial Surgery. 11(1), p4-19.