Canada's Federal Government announced a new dental program a few weeks ago. However, attention has now turned to how the government plan to implement the program. Prime Minister Justin Trudeau has faced several questions, while the Canadian Dental Association has also commented. Now, with time running out, the government has been urged to announce their plans.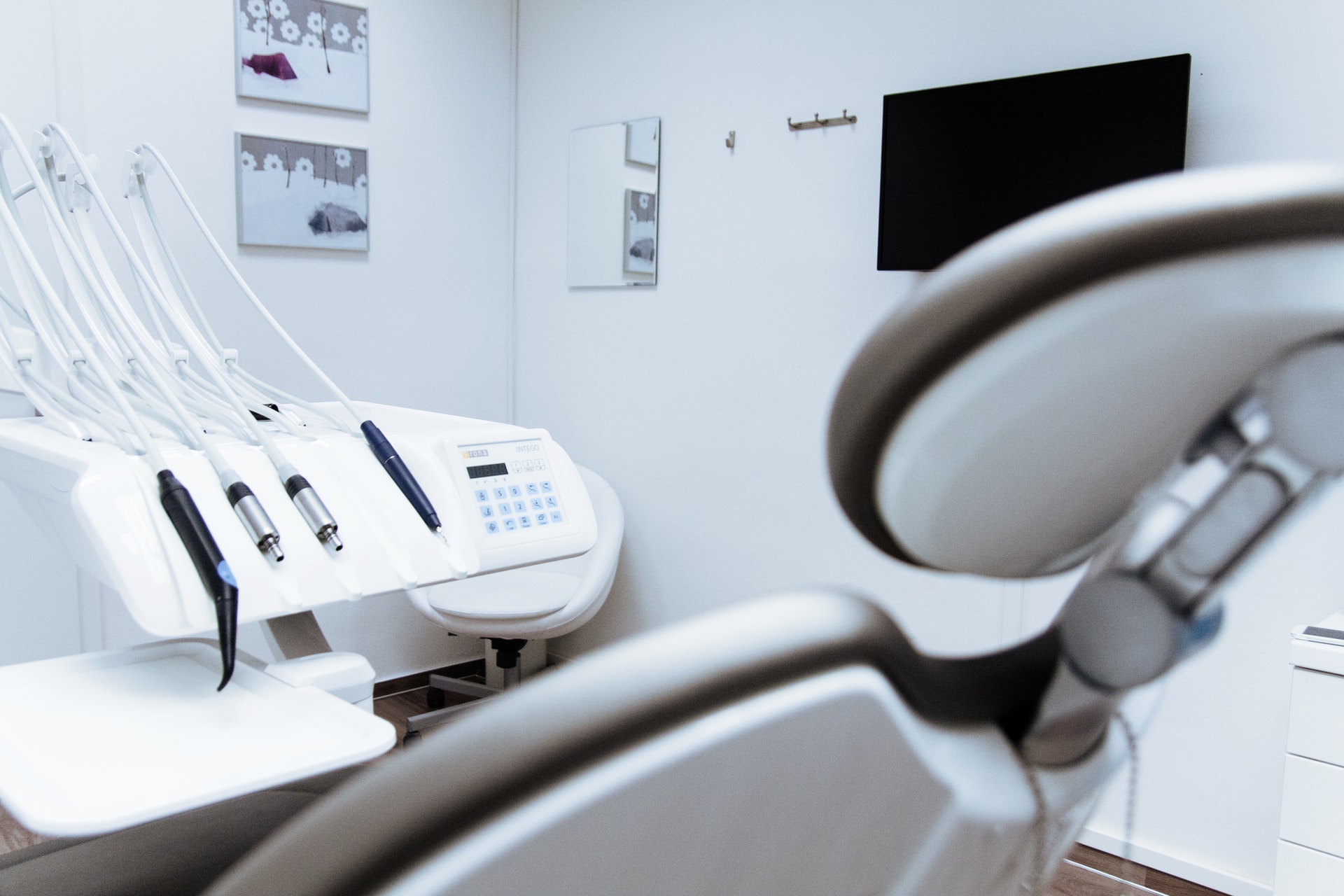 Canada's Federal Government are expected to have their new dental program in place by the end of this year. Therefore, after the initial excitement over the plan, attention has now turned to how they plan on implementing the plan.
Prime Minister Justin Trudeau has faced many questions. Moreover, the Canadian Dental Association (CDA) has raised concerns. Meanwhile, leader of the New Democratic Party (NDP) – Jagmeet Singh – has also put pressure on the government.
With so much happening, it will be interesting to see how the next few months will go. With just eight months remaining in 2022, the Liberal Party will need to release a plan soon. They have committed $5.3billion to the new dental care program.
Initial plans
The federal dental program was announced in the aftermath of the confidence-and-supply agreement between Trudeau's Liberal Party and Singh's NDP Party [1].
Improved dental care coverage has been a core issue for the NDP Party. Therefore, this plan came to fruition after an agreement had been reached, which allowed the Liberal Party to remain in power.
The plan is for low and medium income families earning under $90,000 to receive financial assistance for dental care [1]. The agreement will see children aged 12 and under receive care in 2022. This will be expanded to seniors and people with disabilities in 2023, with full implementation of the plan following in 2025 [1].
Trudeau's reaction
Prime Minister Trudeau recently had a news conference where the topic of the dental program came up. Trudeau has faced calls to expand on existing provincial programs, rather than provide something on the federal level.
Trudeau said that his federal government "would work in partnership with provinces and territories and across jurisdictions to make sure" that the government target the right people [2].
Furthermore, Trudeau suggested that the upcoming dental program could follow the blueprint of his childcare program. This involved the government committing money to provinces [2].
A government official stated that they "are not going to claim it's going to be easy or simple. A collaborative approach always takes time, and it takes lots and lots of conversations" [3].
CDA's reaction
These mixed messages from Trudeau have led to some concern from the CDA. The CDA has urged the government to use the money to strengthen existing and currently underfunded provincial dental plans and programs [2].
Comments from Trudeau have led to Dr. Richard Holden – CDA president – expressing his belief that the government will not create an all-new program, instead building on existing programs and policies [2].
Holden stated that the CDA hopes that the plan "might be along the same lines as childcare, perhaps negotiating or dealing with the provinces and territories individually" [2].
Such an approach could result in a consistent approach across Canada. Currently, only some provinces and territories provide dental benefits for some lower-income families. Therefore, a lottery of sorts exists where location dictates the level of support for those with low income.
But there could also be the issue where private insurers choose not to cover the services offered by the federal plan [2]. Therefore, this may cause many people to lose dental coverage during the transition period – which could last years.
As a result, Holden has cautioned that the government's program could take Canadian dental care "a step backwards" [2]. This is especially the case for existing inequalities across the nation.
The CDA have mentioned the need to "invest in, and enhance, existing provincial and territorial dental programs" [2]. This refers to existing efforts, which the government may neglect with their new program.
Holden isn't the only one with concerns. Health critic Michael Barrett has expressed doubt that the government will be able to deliver a complex dental program, given that they are already struggling to keep up with the current health system [2].
Barrett said "if provinces want to expand dental coverage, the federal government should increase transfer payments to the provinces instead of creating a new federal program and undervaluing existing health plans" [2].
So what now?
There are clearly many concerns about the program. However, this shouldn't take away the potential of this dental program to lessen inequality across dental care. If it works, the government's plan will help a huge amount of people.
After all, previous research has found that out of the barriers to dental care in Canada, finance is the biggest issue [3]. Moreover, past research has found that just 75% of Canadians visited a dentist in a 12-month period, with 23% being put off from visiting due to the cost [4].
So what happens now? The plan is for a conservative start to the program. At first, $300million of the overall $5.3billion budget will be used for children aged under 12 whose families make less than $90,000 in a year [3].
As mentioned, the phased approach will see more money committed each year, as coverage increases. Once fully implemented, the government has stated they expect that the annual cost will be around $1.7billion per year [3].
It is unknown so far as to which dental services will be covered, or how the coverage offered will differ or compare to private plans. For instance, will cavity fillings and check-ups be provided, or will more extensive treatments like root canal or scaling be offered?
With 2023 just eight months away, time is running out for the government. They will hope to take the concerns on board, and deliver a program that is universally popular.
Thinking points…
1) The NDP and CDA have advocated for improved dental care. But one key area that we can all do is attend regular dental check-ups. The oral health of the nation has suffered due to Covid-19. Therefore, we strongly urge you to book an appointment soon, as problems may have gotten worse over the pandemic. Consider booking an appointment now!
2) You may be thinking about whether the government's plans will affect you, especially if your family earn less than $90,000 annually. While this would help, you can't be assured that the government's plan will run to schedule. Therefore, it is important to not wait for the plan to be implemented to book a check-up for you and your family. We recommend booking a check-up right away, as potential issues will only worsen without treatment.
What we offer at Taradale Dental
Taradale Dental is a dental clinic based in Calgary, Alberta, Canada. We offer many services, including regular check-ups, cavity fillings and root canals.
We are also pleased to offer some cosmetic services. Here at our Calgary dental clinic, we offer treatments like tooth whitening, Invisalign™ and dental implants.
It is important for dental problems to be addressed early. Any oral-based problems will be identified at check-ups. This helps to prevent the problem getting worse. If and when further treatment is needed after a check-up, our patients receive a clear treatment plan.
The best way of avoiding extra treatment is to have strong oral hygiene. This includes brushing our teeth at least twice a day, flossing regularly, and getting a dental check-up at least twice a year. Avoiding sugary foods and drink and not smoking also helps.
Our Calgary-based dental clinic Taradale Dental also follows the Alberta Dental Fee Guide. This means our prices are competitive, transparent and affordable.
We would love you to visit us here at Taradale Dental soon! You can see more about us by visiting our website https://taradaledental.ca.
References
[1] Tunney, C. (2022). Liberals agree to launch dental care program in exchange for NDP support. Available: https://www.cbc.ca/news/politics/trudeu-jagmeet-singh-deal-government-1.6393021. Last accessed: 17th April 2022.
[2] Osman, L. (2022). The government has committed $5.3 billion to establish dental care. What comes next?. Available: https://www.ctvnews.ca/canada/the-government-has-committed-5-3-billion-to-establish-dental-care-what-comes-next-1.5854837. Last accessed: 17th April 2022.
[3] Locker, D., Maggirias, J., & Quinonez, C. (2011). Income, dental insurance coverage, and financial barriers to dental care among Canadian adults. Journal of Public Health Dentistry. 71 (4): p327-334. DOI: https://doi.org/10.1111/j.1752-7325.2011.00277.x.
[4] Statistics Canada. (2019). Dental Care, 2018. Available: https://www150.statcan.gc.ca/n1/pub/82-625-x/2019001/article/00010-eng.htm. Last accessed: 17th April 2022.