Cancer is a condition that has a terrible impact on all those affected by it. It requires significant treatment and attention from multiple health practitioners. However, most treatment plans do not involve a dentist – which is strange, given the benefit they can provide. Now, researchers at New York University are aiming to change this approach.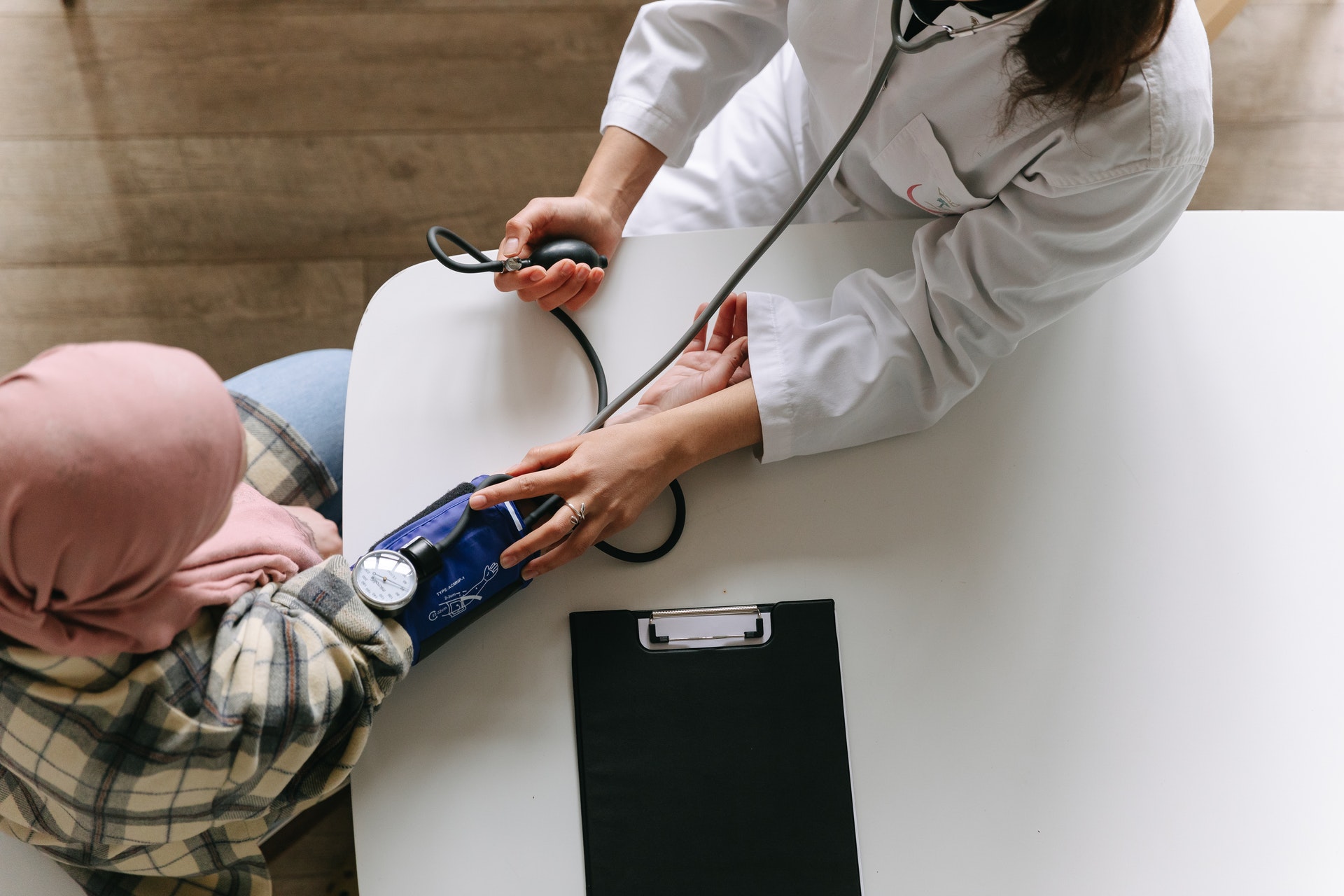 Cancer is a debilitating condition that sadly claims the lives of many people each year. Due to its complexity, treatment often involves a diverse team of health professionals. For example, this may include nurses, radiologists, surgeons and oncologists [1].
Such an approach allows patients to receive cohesive and coordinated care for their illness. Therefore, they have an improved chance of survival and successfully beating cancer.
But something that not many people consider is how useful a dentist has the potential to be for a cancer patient – especially given that there is a strong link between cancer and worsening oral health.
However, a team at New York University (NYU) have been adding dental professionals onto cancer care teams, believing that they have the potential to be very helpful for their health [1].
Cancer and Oral Health
Cancer is defined by the United Kingdom's NHS as a condition where "cells in a specific part of the body grow and reproduce uncontrollably" [2]. This can lead to cancerous cells invading and destroying nearby healthy tissue [2].
A staggering 1 in 2 people will develop some form of cancer during their lifetime [2]. Many different types of cancer exist – including lung cancer and breast cancer.
Getting a cancer diagnosis is a difficult experience. It puts a lot of strain on a person's life – and many patients decide to put all of their focus on beating cancer. But while this is understandable, it means that they often neglect other areas of their health. For example, they may neglect their oral health [1].
However, many people don't realize how important oral health is to cancer. A lack of oral healthcare is concerning because some cancers result in oral-related issues. For example, radiation to the head and neck – a common treatment for some types of cancer – can damage the salivary glands [1]. Therefore, this often results in difficulty in producing saliva – in turn vastly increasing the chances of tooth decay happening [1].
Moreover, another common treatment – chemotherapy – is renowned for causing mouth sores [1]. Consequently, it can make toothbrushing painful and difficult.
Then there are other issues, including how cancer often lowers the immune system, resulting in an increased risk of infection [1]. This can make a patient more vulnerable to an oral infection.
Therefore, when a patient's dental health is ignored, their overall health can actually worsen. As a result, having a dental professional to assist can be very helpful.
Bringing Cancer Care and Dental Care Together
Currently, research shows that most cancer treatments disregard the potential impact that cancer can have on oral health [3]. But now, a movement that realizes the importance of dental care is developing.
This movement is led by NYU's College of Dentistry [1]. NYU's College of Dentistry has spent the last few years strengthening its connections with cancer treatment providers at the nearby Langone's Perlmutter Cancer Center [1].
NYU's College of Dentistry have placed a specific focus on those with head and neck cancers, given their increased risk of oral health issues [1]. This group are most at risk from oral-related complications.
Now, any cancer patient that attends the Perlmutter center is being referred to the College of Dentistry for a dental check-up prior to starting cancer treatment [1]. At the check-up, the staff look for any kind of infection or other issues that could make cancer treatment more complex [1].
At the conclusion of the check-up, patients can either return to their normal dentist, or continue receiving care at a nearby institution that has dentists and specialists under one roof [1]. The latter option results in more comprehensive care.
It is important for a check-up to take place early on. Dalal Alhajji – who works in the Department of Oral and Maxillofacial Pathology, Radiology and Medicine at NYU's College of Dentistry – has spoken of the importance of early intervention [1]. Alhajji has said that "fortunately, intervening early to eliminate infection can minimize complications during the course of therapy" [1].
What can be done
It is important for oral healthcare to not be forgotten, and to be ran in tandem with cancer treatment. This can improve the chances of survival and hopefully – a full recovery.
Alhajji has recommended that anyone who has been diagnosed with cancer should visit the dentist before beginning cancer treatment, as this can sort out any issues that could worsen if left alone [1].
Alhajji also recommends that anyone going through radiology should ask a dentist for a custom mouth guard to protect their mouth during such treatments. This can protect existing teeth [1].
Finally, Alhajji has recommended having strong oral hygiene throughout treatment, and remaining hydrated if experiencing dry mouth [1]. Hopefully, these steps can help those facing a battle with cancer.
Thinking points…
1) Do you, or anyone that you know, have a form of cancer? As the article above has showed, cancer and oral health are connected. It is important for oral health to not be forgotten during a cancer battle. Therefore, ensure that you, or a loved one, attends a dentist regularly. It can save you pain, whilst improving your chances of beating cancer.
2) We all dread getting cancer. But the information above does show that those with cancer can see existing oral health issues worsen. Therefore, it is important throughout life to maintain strong oral hygiene – which involves attending regular dental appointments. By attending a dental clinic twice a year, it enables us to all get an update on our oral health, and see if treatment is needed. We recommend booking a check-up soon – it can clearly have many benefits in the long-term!
What we offer at Taradale Dental
Taradale Dental is a Calgary dental clinic that offer many services, including regular check-ups, cavity fillings and root canals.
We are also pleased to offer some cosmetic services. Here at our Calgary dental clinic, we offer treatments like tooth whitening, Invisalign™ and dental implants.
It is important for oral problems to be addressed early. Any issues can be identified at check-ups. If further treatment is needed after a check-up, our patients receive a clear treatment plan that is suited to their needs. Early detection helps to prevent the problem getting worse.
The best way of avoiding extra treatment is to have strong oral hygiene. This includes brushing our teeth at least twice a day, flossing regularly, and getting a dental check-up at least twice a year. Avoiding sugary foods and drink and not smoking also helps.
Our Calgary-based dental clinic Taradale Dental follows the Alberta Dental Fee Guide. This means our prices are competitive, transparent and affordable.
We would love you to visit us here at Taradale Dental soon! You can see more about us by visiting our website https://taradaledental.ca.
References
[1] New York University. (2022). The case for having dentists on your cancer care team. Available: https://medicalxpress.com/news/2022-08-case-dentists-cancer-team.html. Last accessed: 6th August 2022.
[2] NHS. (2019). Cancer. Available: https://www.nhs.uk/conditions/cancer/. Last accessed: 6th August 2022.
[3] Epstein, J. B., Parker, I. R., Epstein, M. S., Gupta, A., Kutis, S., & Witkowski, D. M. (2007). A survey of National Cancer Institute-designated comprehensive cancer centers' oral health supportive care practices and resources in the USA. Supportive Care International. 15. p357-362. DOI: https://doi.org/10.1007/s00520-006-0160-4.