Dental implants are becoming increasingly popular. Dental implants have many advantages, and more and more people are getting them. This is mainly due to a combination of improved technology, increased sugar consumption and cosmetic goals. A new report has showed there are trends in the industry that suggest the market is only going to grow more.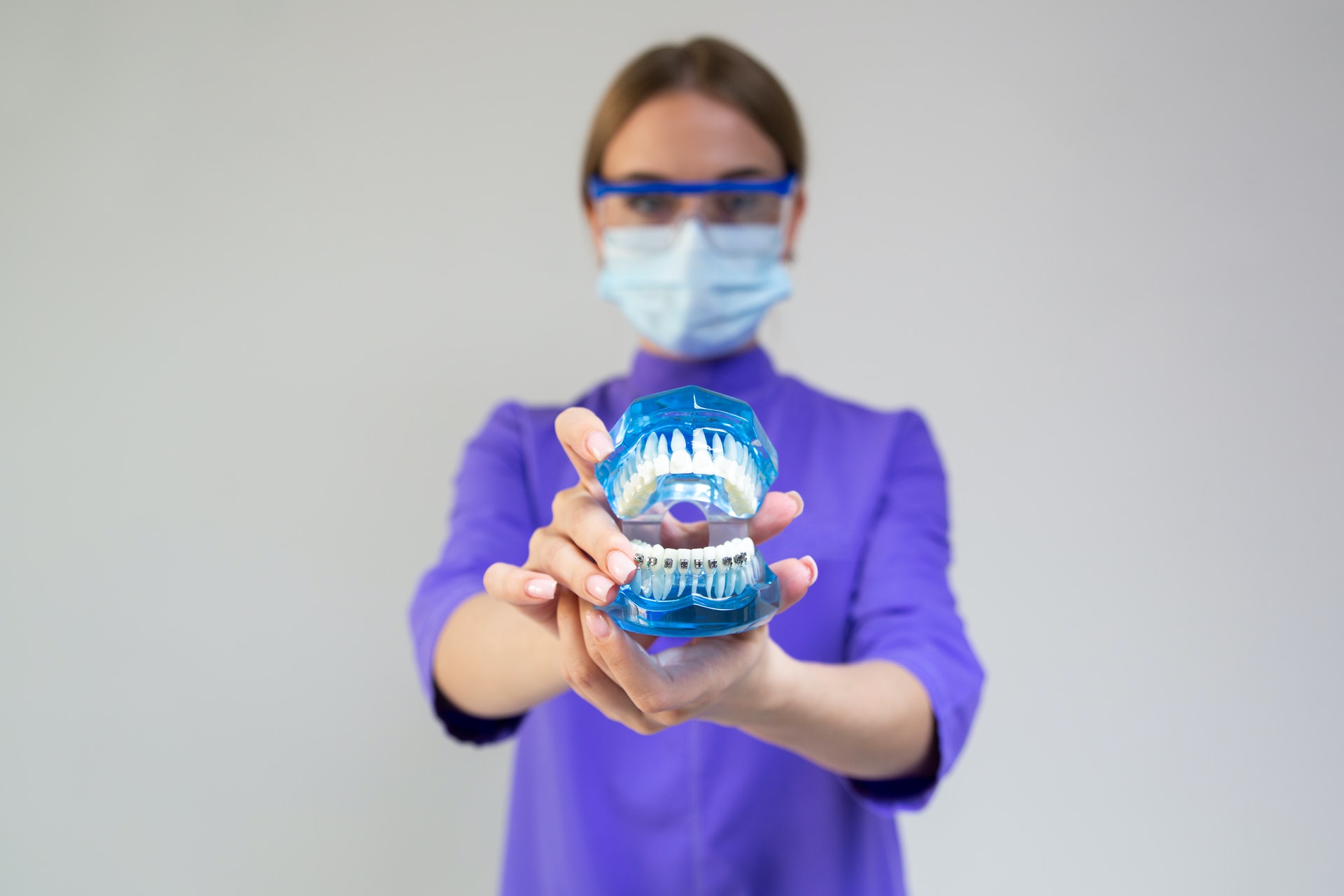 Dental implants are a very common feature for many. Whilst many people have turned to implants after having a tooth removed, there is also a growing cosmetic market as more and more people aim to have a perfect smile.
A new report has looked into the overall state of the dental implant industry. The report identified three trends. These trends propose that implants will continue to grow in popularity in upcoming years.
Why would someone have an implant?
Dental implants are metal posts that are placed under the jawbone. These posts allow a dental professional to mount a replacement tooth where desired. They look and feel like a normal tooth.
One of the main reasons that someone would have an implant is tooth loss. Unhealthy eating patterns such as a high sugar intake can result in gum disease and tooth decay. If untreated, tooth decay and gum disease can cause severe pain. Eventually, a person may need to get the tooth removed. But this is where a dental implant would be used.
The number of people affected by dental disorders around the world continues to rise [1]. For example, a 2015 study found that 45.8% of the American population had a form of untreated tooth decay [1].
However, many people choose to get dental implants for cosmetic reasons. Implants can replace teeth that a person may not like. Implants can add stability to teeth, are aesthetically pleasing, low-risk and function well [2].
Technology in dentistry has come a long way in recent years. Implants can be inserted easily and with minimum pain. In fact, over 3million people in the United States had dental implants as of 2019 [3].
The Report
A report was recently published by Global Markets Insight Inc [4]. The report reviewed the overall state of the implant market.
The report found that the overall dental implants market exceeded $4billion in 2021 [4]. Growth is expected over the next few years. It is believed that the overall dental implant market could be worth $7billion by 2028.
The report suggests that this is mainly due to a high demand for cosmetic dentistry in developed nations [4]. However, other factors listed included a rising geriatric population and high rate of dental disorders [4].
Technological advancements are also expected to continue. The authors point to 3D printing technology being used in the market already [4]. This technology is likely to be used by more nations, widening the market further.
The identified trends
The authors of the report have identified three trends that are key reasons behind the ongoing growth of implants [1]:
Growing popularity of dental clinics:

Awareness of the importance of dental health is making more people conscious of needing to attend dental clinics. There are also rising numbers of skilled dentists, which increases consumer confidence [1].

Demand from Asia-Pacific region:

The Asia-Pacific region is becoming a lucrative region for dental implant companies. Factors behind this include increasing disposable economies, increasing numbers of federal dental programs and population growth [1].
Implementation of strategic growth ideas: Companies in the industry are partaking in growth strategies. For example, these include new product launches, marketing campaigns and even giveaways [1].
Cosmetic dentistry at Taradale Dental
Cosmetic dentistry is growing in popularity. It is also becoming more affordable too, which is excellent news for consumers! Here at Taradale Dental, we offer a few different cosmetic treatments. These include dental implants, which can help to replace lost or damaged teeth.
We also offer teeth whitening! This is one of the most popular cosmetic treatments, and can greatly improve the look of your smile and give you increased confidence.
Another popular treatment at our Calgary dental clinic is Invisalign™. This treatment is specially-designed to fit your teeth and help to gradually align your teeth to move them into a better position. This treatment can improve the look of your smile!
Thinking points…
1) Would you consider getting dental implants? Improvements in technology mean that dental implants are easy to fit, low-risk and look natural. We suggest booking a consultation at your local clinic, where you can have receive information and have a conversation about the potential of getting implants.
2) There are other ways too of improving the look of your teeth. There are natural ways of improving them – which involves brushing teeth regularly, having excellent oral hygiene and attending check-ups regularly. Then there are cosmetic options too, as discussed earlier. Remember to attend your check-ups, consider booking one soon!
What we offer at Taradale Dental
Taradale Dental is a Calgary dental clinic that provides a warm welcome and  comfortable experience to its patience whenever needed.
We recommend that our patients attend our Calgary-based dental clinic twice a year for a regular dental check-up. When problems are detected, we have many treatments available. For instance, these include cavity fillings and root canals. We also have some cosmetic treatments too!
Importantly, we recommend brushing your teeth at least twice a day and flossing regularly. Moreover, eating healthily and trying to avoid sugary foods and drink is helpful.
In addition, all of our services at our Calgary dental clinic Taradale Dental are in line with the Alberta Dental Fee Guide.
We would love you to visit our dental clinic, Taradale Dental in Calgary! You can find out more about us by visiting our website https://taradaledental.ca.
References
[1]      Global Market Insights. (2022). Top 3 Trends Impelling The Growth Of Dental Implants Market Through 2026. Available: https://www.oralhealthgroup.com/news/top-3-trends-impelling-the-growth-of-dental-implants-market-through-2026-1003964681/. Last accessed: 24th February 2022.
[2]      Pavel, K., Seydlova, M., Dostalova, T., Zdenek, V., Chleborad, K., Zvarova, J., Feberova, J., & Radek, H. (2012). Dental implants and improvement of oral health-related quality of life. Community Dentistry and Oral Epidemiology. 40 (1): p65-70. DOI: https://doi.org/10.1111/j.1600-0528.2011.00668.x.
[3]      Miro Dental. (2019). Dental Implants: Facts and Stats. Available: https://mirodentalcenter.com/dental-implants-facts-and-stats/. Last accessed: 24th February 2022.
[4]      Global Market Insights. (2021). Dental Implants Market Size By Product (Tapered Implants, Parallel-walled Implants), By Material (Titanium, Zirconium), By End-use (Hospitals, Dental Clinics), Industry Analysis Report, Regional Outlook, Growth Potential, Covid-19 Impact Analysis, Competitive Market Share & Forecast, 2022 – 2028. Available: https://www.gminsights.com/industry-analysis/dental-implants-market. Last accessed: 24th February 2022.