This is an important week for dentists and hygienists, with the color purple due to be on display a lot in dental clinics across Canada! This is in line with National Dental Hygienists Week, which aims to raise awareness of the importance of oral health. This forms part of April's Oral Health Month.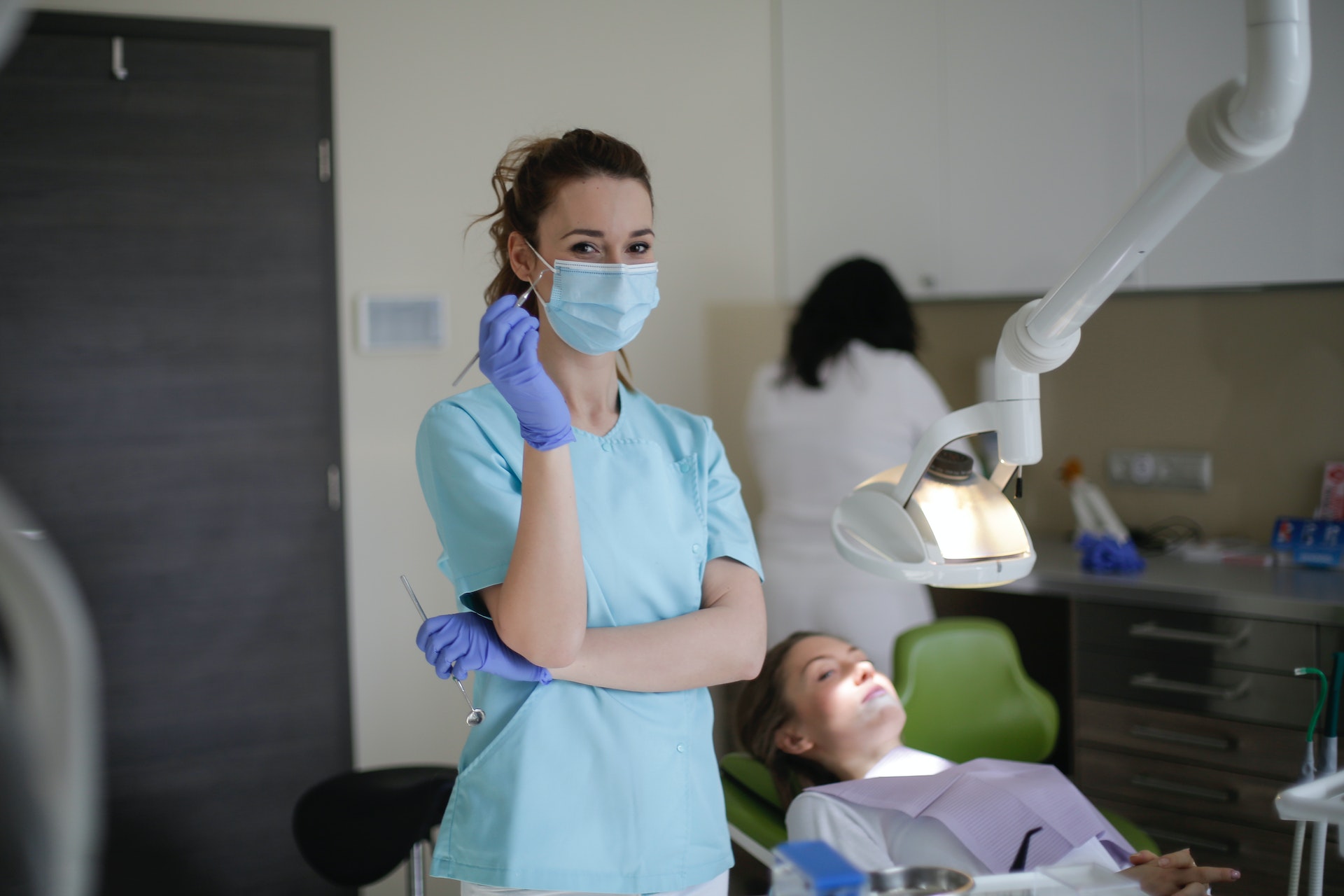 If you visit a dental clinic in the next week, you may see a rather unexpected sight – dentists and hygienists all wearing purple! But why is this?
This week is National Dental Hygienists Week™ (NDHW), which is a special week that is designed to raise awareness of the importance of oral health [1].
Oral health is incredibly important, with it strongly linked to our overall health. A week like this will hopefully raise awareness of this connection.
Oral Health Month
NDHW is part of the wider celebration of Oral Health Month – which takes place in April. This annual event is organized by the Canadian Dental Hygienists Association (CDHA).
Each week has a theme. Within NDHW, the theme is "Oral Health for Total Health" [1]. The intention is for this week to remind us of the link between oral and physical health [1].
For example, this week's theme is designed to remind us that the way we look after our mouths, teeth and gums affect our overall physical and mental health for our entire life.
Unfortunately, the link between oral and physical health isn't widely known. But by having a week like this, the aim is that more people will become aware of this connection.
Wearing purple
To raise awareness of this week, dentists and hygienists at many dental clinics will be wearing purple [1]. This vibrant color is bound to result in interest and questions, making it the perfect colour for this purpose.
The color purple and its connection with dental hygiene dates back to 1897, when the color lilac was chosen to be the emblem of the National Association of Dental Faculties – which has had a big impact on dental hygienists [2].
As well as wearing purple, Dental Hygiene Canada (DHC) state that their members will be "speaking with the media, writing press releases, sharing on social networks, setting up displays in local malls or libraries, and other options for spreading the word" [2].
Moreover, DHC have stated that they will be "getting the message out into the community and making a difference, raising the profile of the profession and highlighting the value of dental hygienists" [2].
In an attempt to also garner interest from children, DHC have provided some resources on their website, including a coloring contest, a crossword and a toothbrushing chart – which parents could use to track their children's toothbrushing [2].
The importance of dental hygienists
While dentists provide an overview of their patient's oral health and perform procedures like cavity fillings and root canal treatments, dental hygienists may offer additional services.
For example, these services may include teeth scaling to remove plaque or tartar build up. Moreover, dental hygienists also place importance on the health of gums. Gum disease is a condition that many people suffer with. But a hygienist can help with this treatment and provide advice for future use.
This is an important week which will hopefully result in increased awareness of oral health. The use of the color purple should help to contribute towards this awareness.
Thinking points…
[1] If you do go to a dental clinic and you see the staff wearing purple – take the chance to discuss the theme of this week with them! They will be able to discuss the week and provide further information on it. If you have children, you could take them along to your appointment as they will also hear about the nature of this week. We recommend attending a dental clinic soon!
[2] While having specialized weeks like this is important, it is vital to remember that oral health should be given attention year-round. The best way to do this is to attend regular check-ups. This provides a chance for a dentist to have a look at your oral health and identify the need for treatment if necessary. We recommend booking a check-up now!
What we offer at Taradale Dental
Taradale Dental is a Calgary dental clinic that provide its patients with a wide range of dental treatment options and advice aimed at improving their oral health.
It is very important to have excellent oral hygiene. This involves brushing your teeth at least twice a day, flossing regularly and eating healthily. Therefore, this should help your oral health.
We advise our patients to attend our Calgary dental clinic at least twice per year for a regular dental check-up. At these check-ups, we provide a comprehensive review of a patient's oral health. If any problems are detected, we have many treatments available. For example, these include cavity fillings and root canals.
Here at Taradale Dental, we also have some cosmetic treatments available! These include dental implants, teeth whitening and Invisalign™! Many people find that these treatments have a positive impact on their appearance, confidence and self-esteem.
Moreover, all of our services at our Calgary dental clinic Taradale Dental are set in line with the Alberta Dental Fee Guide. This ensures transparent and fair pricing.
We hope to see you soon at our Taradale Dental clinic in Calgary! You can find out more about us by visiting our website https://taradaledental.ca.
References
[1] Canadian Dental Hygienists Canada. (2023). Dental Hygienists Put Their Purple On for Oral Health and National Dental Hygienists Week. Available: https://www.oralhealthgroup.com/news/dental-hygienists-put-their-purple-on-for-oral-health-and-national-dental-hygienists-week-1003972574/. Last accessed: 1st April 2023.
[2] Dental Hygiene Canada. (2023). Celebrate National Dental Hygienists Week TM. Available: https://www.dentalhygienecanada.ca/DHCanada/News/DHCanada/News/Celebrate_National_Dental_Hygienists_Week.aspx. Last accessed: 1st April 2023.