A large research study has found that Silver Diamine Fluoride has the potential to be a very effective tool against protecting our teeth from cavities. The study involved almost 3,000 schoolchildren, producing promising findings. Therefore, we may see silver diamine fluoride being used more in the forthcoming years due to its effectiveness.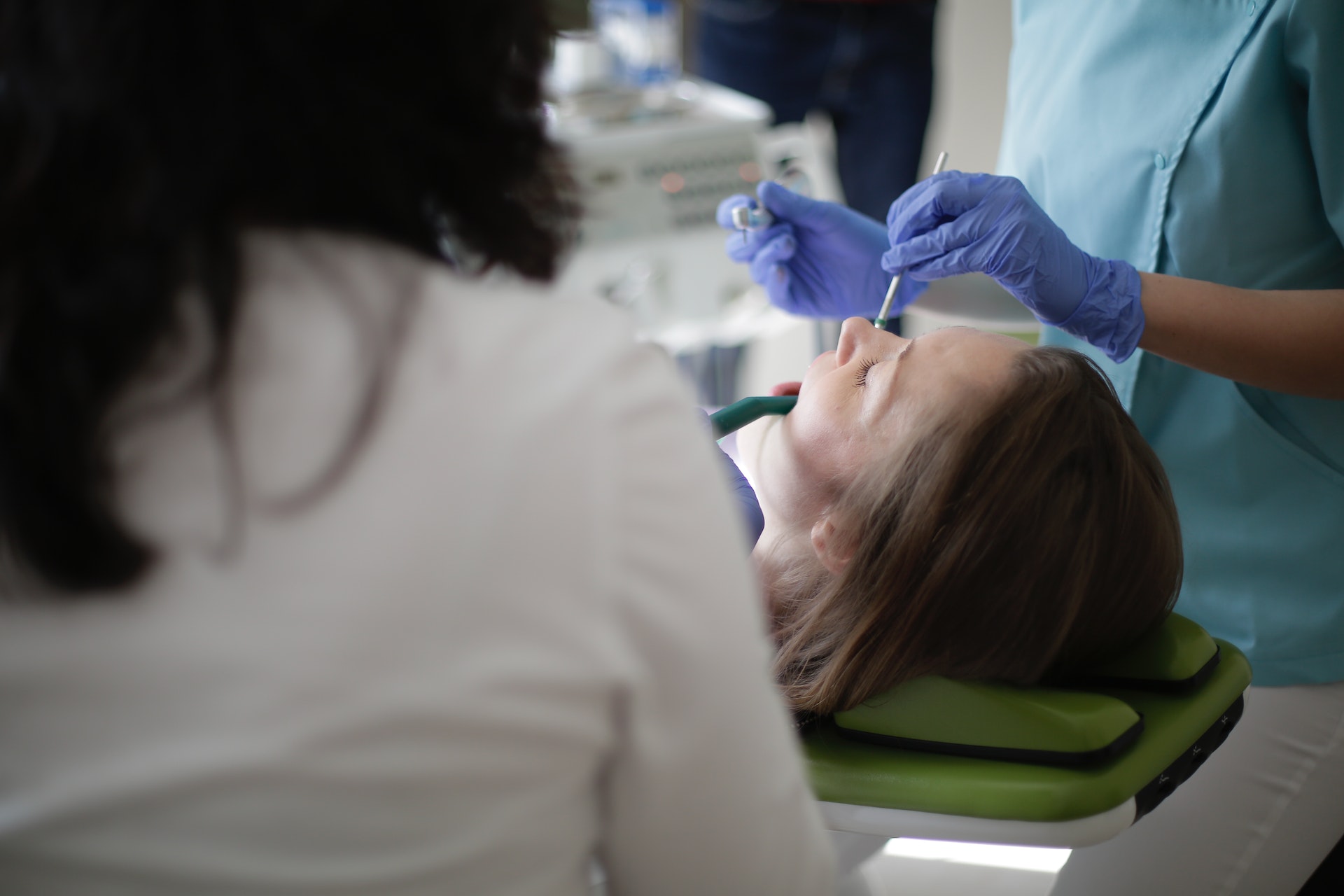 A large study has been carried out which looks at the effectiveness of the liquid Silver Diamine Fluoride when it comes to protecting our teeth.
The study found that silver diamine fluoride was a very effective tool against the development of cavities [1].
The findings of this study seem to suggest that silver diamine fluoride could be more widely used in the future, with its benefits evident.
What is Silver Diamine Fluoride?
Silver diamine fluoride is a liquid that is brushed onto the surface of teeth [2]. The intention is to prevent cavities, or at least keep them from worsening.
They differ from the standard approach – which involves dental sealants. Dental sealants normally take the form of a Glass Ionomer Sealant, which are effective at protecting tooth enamel.
It is important for cavities to be treated, as if they worsen, a more invasive treatment called a Root Canal is usually required. Currently, dental cavities are the most common chronic disease in children [3].
Cavities can reduce quality of life for children, negatively impact academic performance, and cause them pain and discomfort. Therefore, this study is highly relevant.
The Research
The research was carried out by a team at the New York University (NYU) College of Dentistry. Subsequently, it was published in the JAMA Network Open [1].
The study was originally conceived in 2017, when the Patient-Centered Outcomes Research Institute (PCORI) provided funding to the NYU's College of Dentistry [2]. The intention was to run the largest school-based cavity prevention study in history.
The study, which involved 2,998 schoolchildren, was a randomized trial that looked to compare the effectiveness of two cavity-prevention techniques [1].
One technique was a "simple" treatment of using silver diamine fluoride and fluoride varnish [1]. Meanwhile, the second technique was a "complex" treatment using traditional glass ionomer sealants and fluoride varnish [1].
A team of researchers, which included a dentist and nurses – examined students at the start of the study, enabling them to measure any tooth decay [1].
Then, half of the children received one technique as a treatment, while the other half received the second technique. The research team administered the varnish to all of the students.
The aim was to then see how their oral health differed after two years. Follow-up visits to all schools took place after just over two years, with the Covid-19 pandemic causing a slight delay.
The results were very positive. The researchers found that both treatments were successful [1]. In fact, there was very little difference between the two.
Just one cavity prevention treatment resulted in the prevention of 81% of cavities with the silver diamine fluoride and 82% of cavities with the sealant [1].
In terms of stopping cavities from progressing, the findings were strong too. Treatment with silver diamine fluoride resulted in 56% of cavities not progressing, with 46% of sealants not progressing [1].
These findings were excellent – and showed the positives that these treatments can have. The silver diamine fluoride treatment appeared to be the most effective out of the two. However, the sealant also proved to be effective.
What this means
The researchers were understandably pleased with the results. These findings may result in silver diamine fluoride being used on a larger scale.
Richard Niederman is a Professor at NYU's College of Dentistry [2]. He commented on the findings, saying that one treatment "was remarkably effective over the following two-year period" [2].
Moreover, he said that he was unaware of any other "dental preventive intervention that had this great a beneficial impact across the pandemic" [2].
Silver diamine fluoride also has the benefit of being able to be applied by nurses, unlike sealants, which require a dentist or dental hygienist to apply it.
Therefore, silver diamine fluoride can result in more children receiving assistance, and in a quicker manner too. The findings are certainly positive.
The authors concluded by saying that their findings "support the use of silver diamine fluoride for cavity prevention in school-based oral health programs" [2].
Thinking points…
1) The topic of cavities comes up a lot in the above article, with different treatments discussed. Unfortunately, they are a common problem that many will face as a result of tooth decay. Cavities do not get better on their own, and so it is important to get treatment when you need it. If you are worried about your oral health, it is a great idea to see your dentist immediately!
2) The focus above is on treating cavities, or at least limiting their onset. However, throughout all of healthcare, the focus should be on preventing problems from happening. Therefore, make sure you engage in preventive measures like brushing your teeth at least twice a day, flossing regularly and eating healthily. As part of prevention, make sure you attend regular dental appointments, as these offer a great chance for your oral health to be examined in detail. We recommend that you book an appointment now!
What we offer at Taradale Dental
Taradale Dental is a Calgary dental clinic that provide its patients with a wide range of dental services and treatments.
It is very important to have excellent oral hygiene. This involves brushing your teeth at least twice a day, flossing regularly and eating healthily. Therefore, this should help your oral health.
We advise our patients to attend our Calgary dental clinic at least twice per year for a regular dental check-up. At these check-ups, we provide our patients with advice, and look for any problems. If problems are found, we have many treatments available. For example, these include cavity fillings and root canals.
Here at Taradale Dental, we also have some cosmetic treatments available! These include dental implants, teeth whitening and Invisalign™! Many people find that these treatments have a positive impact on their appearance, confidence and self-esteem.
Moreover, all of our services at our Calgary dental clinic Taradale Dental are set in line with the Alberta Dental Fee Guide. This ensures transparent and fair pricing.
We hope to see you soon at our Taradale Dental clinic in Calgary! You can find out more about us by visiting our website https://taradaledental.ca.
References
[1] Ruff, R. R., Barry-Godín, T., & Niederman, R. (2023). Effect of Silver Diamine Fluoride on Caries Arrest and Prevention. JAMA Network Open. 6 (2): e2255458. DOI: https://www.doi.org/10.1001/jamanetworkopen.2022.55458.
[2] New York University. (2023). School dental program prevents 80 percent of cavities with one-time, non-invasive treatment. Available: https://medicalxpress.com/news/2023-02-school-dental-percent-cavities-one-time.html. Last accessed: 17th February 2023.
[3] Centers for Disease Control and Prevention. (2022). Children's Oral Health. Available: https://www.cdc.gov/oralhealth/basics/childrens-oral-health/index.html. Last accessed: 17th February 2023.